Frozen Fruits and Vegetables: Which Should You Choose?
Red fruits contain a large amount of antioxidants in their composition. In addition to red fruits, there are other frozen fruits and vegetables that we can take advantage of. Read along to find out more.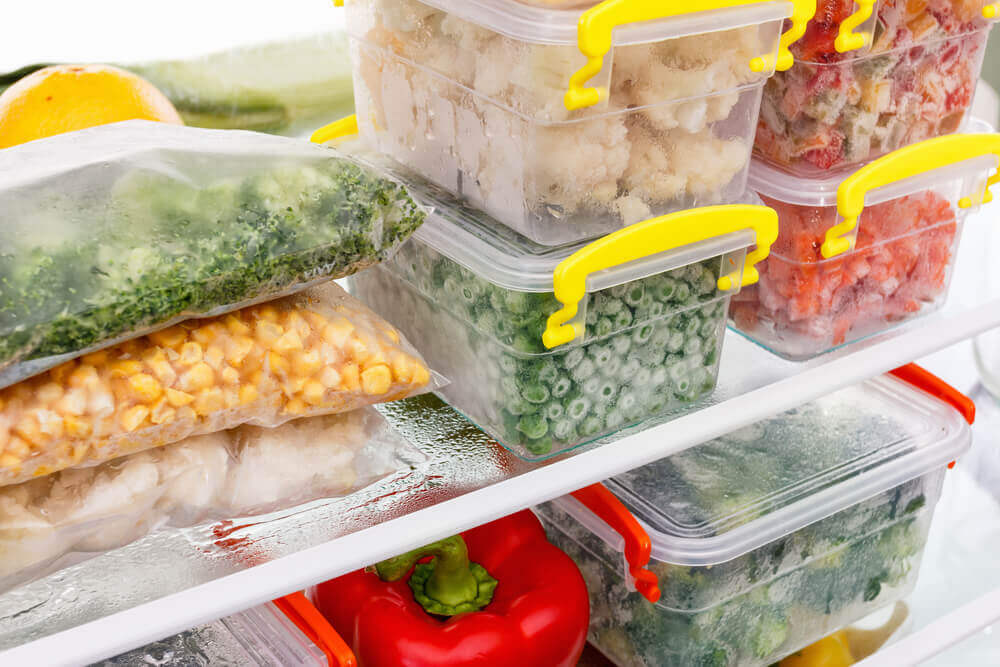 Frozen fruits and vegetables are an effective solution when it comes to increasing your intake of vitamins, minerals, and antioxidants. However, keep in mind that not all frozen fruits and vegetables are of the same quality. Therefore, it's important to know which products you should buy and which you should avoid.
Avoid battered vegetables
Although they tend to taste better, battered vegetables have a higher energy density. In addition, they also have high caloric content and they could be counterproductive if you're following a hypo-caloric diet to loose weight.
Keep in mind that the high consumption of carbohydrates can hinder weight loss. This is especially true when it comes to individuals who are insulin resistant.
That's why it's important to avoid these types of products. Avoiding battered products will make it easier to control blood sugar levels when it comes to diabetics, according to an article published in the journal: Expert Review of Endocrinology and Metabolism.
Choose frozen vegetables that are packed naturally. While it's true that their organoleptic properties may be slightly altered, their nutritional value remains intact.
Choose frozen cruciferous vegetables
Cruciferous vegetables (broccoli, cauliflower) are packed with nutrients. In addition, they can be deep-frozen without suffering any nutritional changes.
You can easily introduce these types of frozen vegetables to your daily diet. They also reduce cooking and preparation time while providing top nutritional value.
Eating cruciferous vegetables regularly can reduce the incidence of complex diseases. They're able to do so because they contain properties that modulate inflammation.
In addition, despite having a low protein content, cruciferous vegetables contain diverse amino acids. In other words, they offer low quantity but high quality when it comes to proteins.
Frozen red fruits are the best choice
When choosing frozen fruits, it's important to take antioxidant content into account. Red fruits are especially rich in anthocyanins. Anthocyanins are a type of water-soluble pigment that helps to prevent cell damage according to an article published in the journal: Critical Reviews in Food Science and Nutrition.
Therefore, regular intake of red fruits can be positive when it comes to disease prevention. Since red fruits are usually seasonal, consuming them frozen allows them to be enjoyed all year-round.
They are also versatile when it comes to their preparation. You can eat red fruit naturally and in the form of smoothies and shakes. They provide a touch of flavor, color, and most importantly: vitamins.
Introduce frozen fruits and vegetables to your diet
Cooking fresh vegetables can be a tedious process that often requires a lot of time. On the other hand, frozen vegetables can be prepared quickly.
Remember to avoid battered vegetables due to their high energy density and carbohydrate content which aren't compatible with a hypo-caloric diet.
Frozen fruits and vegetables contain a wide range of vitamins, minerals, and antioxidants. Red fruits are particularly beneficial due to the fact that they have a lot of micro-nutrients.
Fruits and vegetables have a relatively short shelf life. However, you can enjoy frozen produce all-year-round and maximize their health benefits.
It might interest you...