Ski Season: How to Train Your Body
To properly train for ski season, we have to work on strength, resistance, agility and coordination.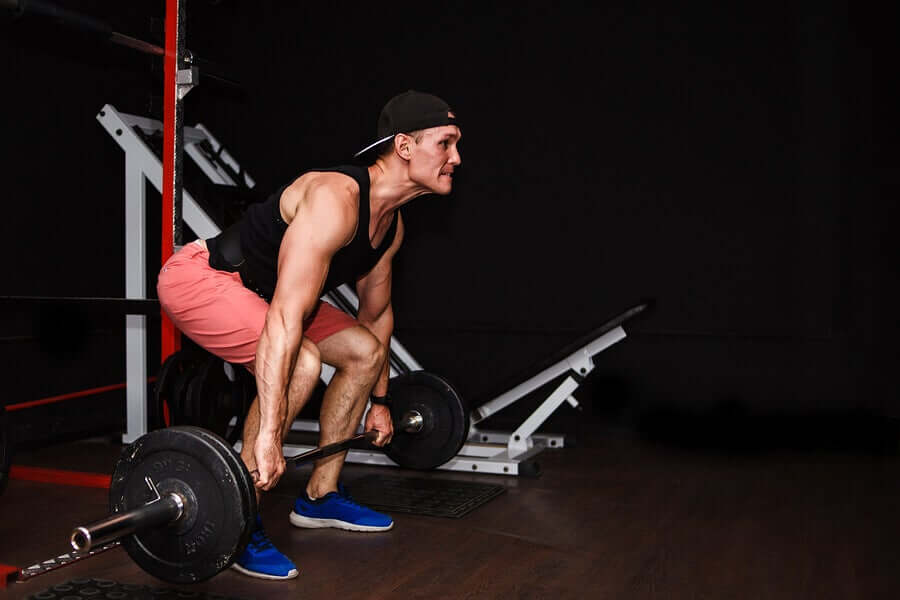 If you're used to escaping to the ski slopes to practice your favorite sport, whether you're a novice or an expert skier you'll know that skiing comes with certain risks. Learn how to reduce these risks so that you can enjoy an unforgettable ski season!
Fortunately, the majority of the implicit risks involved in the sport can be minimized with adequate preparation. In the following article, you'll find some keys for a positive ski season without interruption from injury.
General rules for ski season
Before beginning the specific exercises for each muscle group, we need to clarify a few factors. The first is that the body takes some time to adapt. So, if you're starting from zero, you'll need to do these exercises for a minimum of three weeks before you go skiing.
The ideal frequency for training is three times a week, alternating days. That's to say, not to train two days in a row or to let more than one day pass without exercising.
On the other hand, you'll gradually need to increase your effort. That means starting with basic exercise and adding weight slowly, giving the body time to adjust. While we all have to prevent injuries during ski season, we also have to prevent them before it begins!
Agility training for ski season
It's also important to understand that we not only have to strength train, but also train our agility, balance, resistance, and coordination. All of these factors are important when we're skiing down a mountain at high speed!
And finally, we must understand that while correct physical training can prevent many injuries, it can't prevent every injury. If we don't ski carefully, a fall and trauma will always be harmful. We must respect the rules of the slopes and keep in mind our own abilities, the weather, and the state of the snow when we are choosing our route.
Legs
Using our legs is fundamental come ski time, but this also means that they can easily and frequently become injured. When we get to ski season, we have to make sure we have strong, resistant legs in order to protect our joints and so that we can calmly enjoy skiing. Here are some exercises that can help us achieve this:
Squats: the basic exercise for the quadriceps and hamstrings. On your feet, bend your knees so that your glutes are out, slowly lowering with a straight back, without letting your knees protrude over the tips of your toes. Try it out with both legs, and later on, try it with just one at a time.
Lateral steps: first, stand beside an obstacle such as a step or a box; the idea is to get from one side to the other as quickly as possible. If you're to the left of the obstacle, raise the right foot onto the obstacle, then the left foot, and then lower the right and then the left on to the ground. Now, in reverse: left, right, left, right. To increase the difficulty, you can do the steps while holding on to weight or a dumbbell.
Lateral lunges: start on your feet, facing forward. Open a leg outward and then lower it, again without letting the knee pass in front of the toes. Return to the starting position and then do the lunge to the other side.
Zig-zag: place objects in a way that makes you move to each side of them. Run from the start to the end of the circuit that you've created, passing outside the obstacles and touching them with your hand.
High jumps: stand on top of a box or a similar object. Jump forward and, upon landing, bend your knees until they're 90 degrees.
Abductors with an elastic band: place an elastic band around the ankles and knees and slowly open and close the legs. You can do these seated, standing, to one side and then the other, or alternating the leg that uses force.
It's worth mentioning that all of these exercises can be done with a Bosu ball for added difficulty.
Other exercises for ski season
In addition to the legs, it's good to have a strong core, and we also need a certain level of general cardio resistance to have a good ski season. To train these zones of the body, the following exercises are good examples:
Jumping burpees. This exercise consists of jumping and clapping the hands above the head, and then shooting your legs out behind you and doing a pushup.
Front plank. A classic for the core: in a horizontal position, we support the entire weight of the body on the forearms and the toes. Hold the pose for thirty seconds, with the back straight, and then rest.
Deadweight and rowing. On your feet, holding a bar with weights or dumbbells, open the legs and hands hips-width distance apart. Lower your back (until it's nearly 90 degrees with your hips, but always staying straight) and the knees flexed. Once lowered, bring the weight (or weights) to your bellybutton three times and then raise to starting position. With this exercise (featured on the cover) you work the lumbar zone, legs, and arms.
To close, remember that every exercise routine needs to be planned with a professional, responsible for supervising its implementation as well. If you aren't a skiing expert, find an instructor so that you can enjoy the activity with the least risk possible.
It might interest you...