The Best Fitness Watches for Monitoring Your Training
Fitness watches can be really useful for monitoring your training and keeping an eye on your progress. In this article, we'll tell you about some of the best ones available.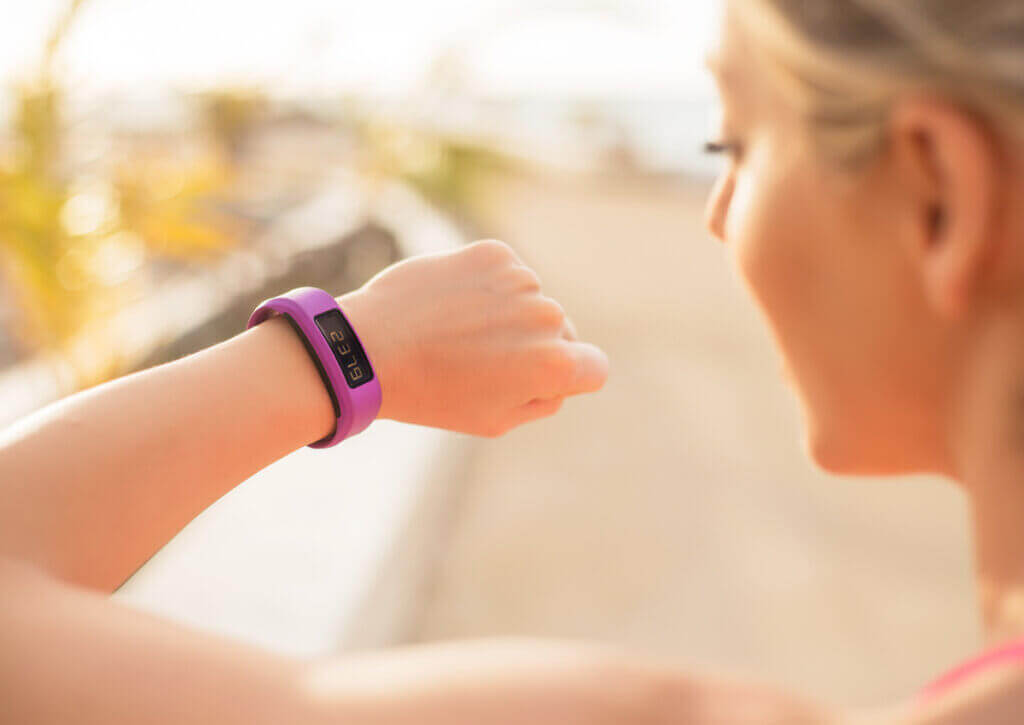 They're not just a passing fad – fitness watches are here to stay. And there's an increasing number of models available, each with their own functions and features. In this article, we'll tell you about some of the best options that you can currently buy for monitoring your training progress.
What you need to know before buying a fitness watch
You've probably already taken a look at some of the different fitness watches on the market, but with so much choice, it's hard to know how to choose one. Plus, you've got to think about what you need, what you like the look of, and of course, how much you can afford to spend. Before you do anything, have a think about the following questions:
1. What do you want to record?
First off, what sports do you do? This will help you choose a fitness watch. Some record the number of steps, others count calories and some have a heart rate monitor.
Furthermore, some options have advanced features, such as an altimeter, water consumption monitor, and GPS.
2. Best fitness watches: how motivated are you to train?
Having a personal trainer isn't just to make sure you train well but also keep you motivated to train better. And some fitness watches can do this too!
Some models literally force you to exercise, or at least, they remind you to reach a certain daily, weekly, or monthly target. Some features include the ability to earn medals for your achievements, share your successes with your friends, and receive notifications when you haven't trained that day.
3. How much are you willing to spend?
Of course, this is quite an important question when buying a fitness watch. How much you're prepared to spend will have a big impact on what functions and features your chosen watch will have. If you're not a professional athlete, a less expensive watch will probably be fine and you won't be paying extra for functions that you'll never use.
4. Think about the design and durability: best fitness watches
You're going to be wearing your fitness watch all day long, particularly if you're wearing it to monitor your heart rate or the number of steps you walk. Therefore, it's a good idea for it to be as small, light, and comfortable as possible. It's also really important to think about battery life because, if it has a lot of functions, it might need charging each night.
If you're a swimmer or do outdoor sports, it's also a good idea to consider whether or not it's water-resistant. And finally, think about whether it has a Bluetooth connection and if there are corresponding apps for Android or iOS.
Which are the best fitness watches currently available?
After thinking about the functions, size, price, and other features, it's a good idea to then compare the different models that might suit you. So, with this in mind, here are some of the best fitness watches available right now:
1. Garmin Vivosport
This watch includes a heart rate monitor and GPS, can estimate your VO2 max and has a 1.28-inch color touch screen. It's also water-resistant and its battery can last for up to seven days.
2. Polar M430
Any running enthusiast will probably already know this watch. One of its main features is a pulsometer. However, it also analyzes your sleep, can receive notifications from your smartphone and can record the speed and distance of any indoor running that you do. It's also available at quite an affordable price.
3. Samsung Galaxy FIT
This is one of the next-generation fitness watches and is probably for you if you always have to have the latest technology. The Samsung Galaxy FIT has a compact yet stylish design, a 0.95-inch AMOLED color screen, Bluetooth, a heart rate monitor, a gyroscope, and an accelerometer. It's also water-resistant and the battery can last for up to seven days.
4. FitBit Charge 4
They say that it's the best new fitness watch since it's also compatible with the brand's smartwatches. This FitBit 4 tracks your steps and distance, monitors your activity by the hour, counts calories burned, monitors your heart rate, and analyzes your sleep. The only downside is that it doesn't have a color screen.
Besides these four watches, there are some others that are worth looking at, including the Xiaomi Mi Band 4, Garmin VivoFit 4, Withings Move, Fitbit Inspire HR, Garmin Fenix 6X Pro, Garmin Forerunner 935, TomTom RUNNER 3, Polar H7, AMAZFIT Bip, Apple Watch Series 5, Huawei Band 3 Pro and the Xiaomi Amazfit Pace.
It might interest you...