Goodbye to Kobe Bryant, Legend of the NBA
A player for the Lakers for 20 years in the NBA, Bryant has given us historic moments with his dunks and shots in the last seconds of every game.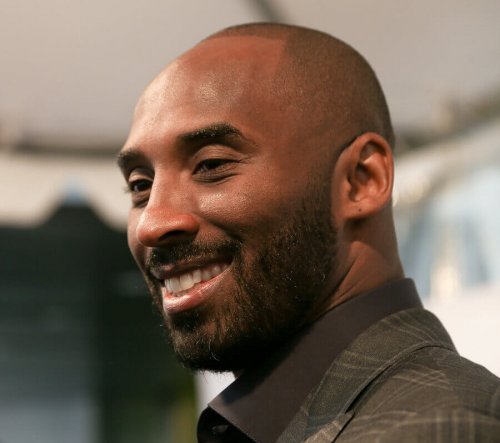 Last Sunday, the world of sports received news that no one wanted to hear. It was the tragic air accident that led to the death of Kobe Bryant, one of the most important players of all time in the NBA.
Along with the ex-player of the Los Angeles Lakers, his 13-year-old daughter, Gianna Maria, and seven other people; none of them survived. The helicopter in which they were traveling crashed in Casablancas in the state of California, in a mountainous area close to the town.
From that tragic morning in which Bryant was confirmed as dead, both the mass media and social media filled with exhibitions of pain and condolences for his family. The death of this splendid and exemplary sportsman captivated everyone.
What Kobe Bryant will always be remembered for
Many colleagues and other sports stars have remarked on his qualities as a person. There are many athletic accomplishments that stand out with this basketball player.
Remembering his accomplishments might help to reduce some of the pain that the world of sports is feeling. In homage to this great player, let's look at some of the Black Mamba's greatest achievements over his basketball career.
The eternal idol of the Lakers
Fans loved Kobe Bryant not just because of how he played, but because of his loyalty to the Lakers: it was the only team he played for. Bryant played for them for 20 seasons and took them to 15 playoffs. The Los Angeles team hasn't done this since 2012, though Kobe retired in 2016.
The Black Mamba wore the numbers 8 and 24. Because of this, the franchise decided to retire those numbers in a December 2017 ceremony.
His playing style made him soar above the rest. A relentless point scorer, this guard contributed to every victory of his team. It was awesome with epic dunks that almost looked as if they were taken from a video game.
He was also a great thrower and always took advantage of his dribbling and dodging skills. However, his self-confidence sometimes led him to take too many risks; he not only had a considerable loss number in his career (four per game), but he also possessed the historic record for missed field throws in the NBA.
More than that, though, he was tactically disciplined and added a lot of value to the defense phase. It wasn't in vain that he was chosen to join the ideal defensive team of the NBA nine different times.
Here are the definitive numbers of Kobe as an NBA player:
Five NBA titles with the Lakers
33,643 points scored (with an average of 25 per game; in two seasons, 2006 and 2007, they were the most recorded in the NBA)
7,047 rebounds
6,306 assists
Participated 18 times in the All-Star Game, 11 of them consecutive
1,346 disputed games
Kobe Bryant also shone on the Dream Team
The United States basketball national selection is called the Dream Team thanks to the exclusive quality of its players. It puts the favorite players on one team for international competitions. It began in the Olympic Games in 1992 and has stuck around ever since.
Kobe participated in several of those events and saw big results. For example, he won two Olympic medals for his team: one in Beijing in 2008, and one in London in 2012. He also joined the Tournament of the Americas in 2007.
Because of all this, Kobe Bryant was one of the best basketball players in history. To many, he was an heir to Michael Jordan. This is no minor compliment considering what the number 23 was to the Chicago Bulls in the history of this sport.
Kobe Bryant off the court
Last but not least, we can't omit the humanitarian work that Kobe Bryant carried outside of the court. He often participated in solidarity events organized bt the NBA, as well as other benefits.
Sports stars such as Ronaldinho, Lionel Messi, Novak Djokovic, and The King Lebron James – with whom he had a deep friendship – have called him a mentor for their own careers.
However, there were also some scandals related to his private life. In 2003, he was accused of sexual abuse by a young woman. He later paid her a sum of money to avoid trial. Bryant admitted guilt and asked for forgiveness for his acts.
The NBA and basketball, in general, have lost a man with a legacy that was still being built. The legend of Kobe Bryant will live on forever in the minds of all those who love the sport.
It might interest you...