Soccer Stadiums Named after Important Personalities
Some soccer stadiums are named after important people as a way to pay homage to them. Learn about some of the most famous ones here.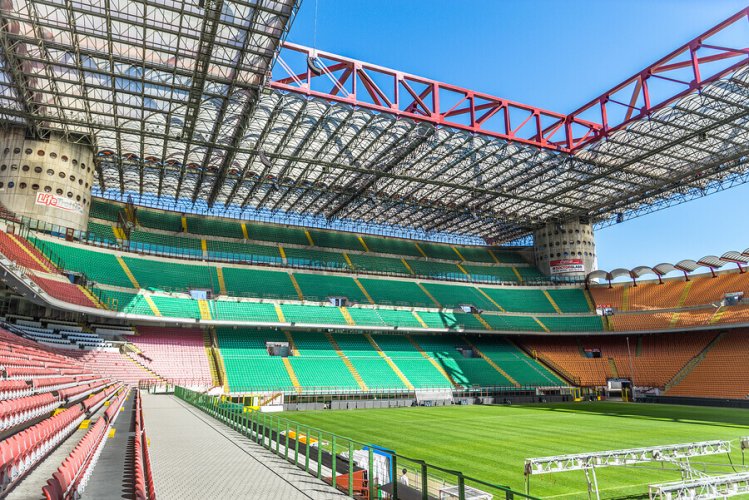 Have you ever wondered where soccer stadiums get their names? Though many today have the names of companies, there are still dozens that honor renowned personalities.
Which soccer stadiums are named after players?
You might know them by different names since nicknames in the sports world are ubiquitous. But, when you look at the history behind the names of soccer stadiums, you'll find some interesting information.
1. Santiago Bernabéu (Real Madrid)
Let's start with one of the most well-known stadiums in the world, the home of Real Madrid. Located on the Paseo de la Castellana, it was inaugurated in December 1947. The UEFA considers it to be an "elite" stadium.
It didn't always have that name, however. In 1955 they decided to change the name to honor the president of the club. This was the builder, Santiago Bernabéu.
Who was Santiago Bernabéu? He was a soccer player, a coach, and then the president of Real Madrid…for 35 years!
2. Alberto José Armando (Boca Juniors): soccer stadiums
Everyone knows this stadium as "La Bombonera" because it's shaped like a chocolate bonbon. However, its official name is Alberto J. Armando, and it's in the La Boca neighborhood of Argentina. It can accommodate 49,000 spectators! Supporters built it in 1940 and remodeled it in 1996.
Alberto José Armando was a sports director and president of the institution for more than 20 years (twice, from 1954-55 and 1960-80). They baptized the stadium of Boca Juniors in his honor in the year 2000.
3. Giuseppe Meazza (Inter and Milan)
You might know it as San Siro, but it is also known as Giuseppe Meazza. This stadium hosts two teams in the Italian city of Milan: the Inter and the AC Milan. Standing since 1926, it's the biggest stadium in the country.
Who was Giuseppe Meazza? A soccer player – he played forward – of the Internazionale between 1927 and 1940, and from 1946 to 1947, and Milan from 1940 to 1942. In 1980, they baptized the stadium in his honor for being a player for both soccer clubs in the city of Milan. He was also a two-time champion with the Italian selection.
4. Diego Armando Maradona (Argentinos Juniors)
This stadium belongs to the team that had one of the best players in the world: Diego Maradona. Everything happened in 1976 when the still-unknown young man was 15 years old. He formed part of the professional team for five years and is only second in the number of those who scored the most goals, with 116 to his name.
The Diego A. Maradona Stadium was built in 1949 and then re-built in 2003. It's the home of the Athletic Association Argentinos Juniors. It has space for 26,000 spectators and has platforms on three of its four sides.
5. Soccer stadiums: Antonio Vespucio Liberti (River Plate)
They call this "El Monumental", and it's the home of the Athletic Club River Plate, one of the most important teams in Argentina. The Antonio V. Liberti stadium was inaugurated in 1938, and in addition to soccer games, it has a track and a micro-stadium. It can hold up to 66,000 spectators.
Who was Antonio Vespucio Liberti? He was an Italian sports director of Argentine nationality. He was president of River for 20 consecutive years, in four different mandates. During his presidencies, the club won three Argentine leagues and two local cups, as well as one international cup. Liberti is also the one who began the construction of the stadium that carries his name today.
6. Benito Villamarín (Real Betis)
This is the fourth largest stadium in Spain with a capacity for almost 60,000 spectators, and they inaugurated it in 1929. It's the home of the Real Betis Balompié and hosted two World Cup games in 1982. It also hosted several of the Spanish selection games.
As happens with many soccer stadiums, Benito Villamarín was extremely important in the history of the club. In this case, Mr. Villamarín was one of the most important presidents of Real Betis. He served from 1955 to 1964.
There are some other famous soccer stadium names as well: José Alvalade (Sporting CP), Rajko Mitic (Estrella Roja), and Giorgios Karaiskakis (Olympiacos). This last one honors a Greek captain in the army, a hero of that country's independence.
It might interest you...