What Are the Most Popular Snow Sports?
Snow sports are mostly nordic or alpine in origin. They can be a lot of fun, and quite a challenge to your physical abilities!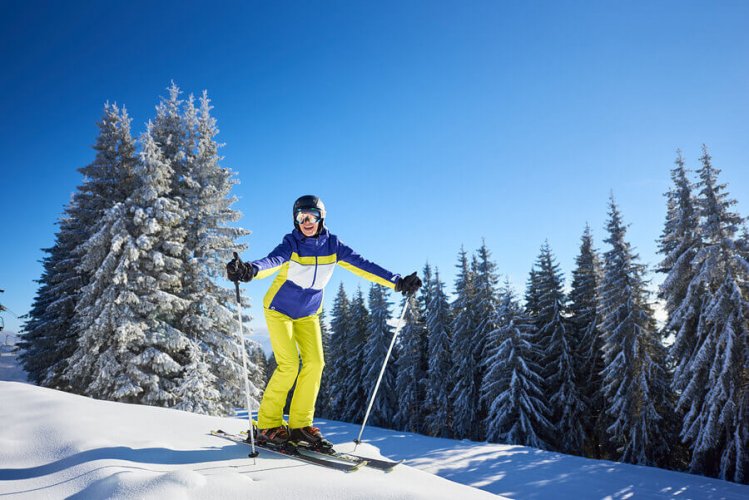 As its name indicates, in order to practice snow sports, you need…snow! But it doesn't mean that you have to wait for winter – you can find artificial places to practice. You've always got the option of traveling to colder climes in order to not miss the season!
What are snow sports?
Snow sports fall under the category of winter sports – and go together with those that you can do on the ice. At the same time, these are divided into four broad groups: skiing, sledding, snowboarding, and motor sledding.  Let's look at a few of these!
1. Alpine skiing: snow sports
This is one of the most well-known methods of skiing. It got that name because people first started practicing it in the Alpes. The object is to go down the mountains in the least amount of time possible, completing a winding course marked by markers.
Within alpine skiing, you can find different specialties such as descent, super G, slalom, combined, super combined, and parallel. The world championship for this sport began in 1931 and the World Cup for skiing began in 1966. It's been an Olympic sport since 1936. 
2. Bobsledding
This is one of the most eye-catching sports of the Winter Olympics, and it also has its origins in the Swiss Alps. It began around the end of the 19th century. The first bobsledding competition dates back to 1914, and to 1924 as an Olympic sport.
There are three different types of bobsledding: in pairs, in fours, or in sixes. The tracks for it today are made of concrete – they're artificial – and are refrigerated.
The surface must have both a straight line and a series of consecutive curves and must measure between 1,200 and 1,300 meters. The most important ones are in Austria, Canada, France, Germany, Switzerland, and the United States.
3. Snowboarding
Without a doubt, snowboarding is one of the best-known snow sports practiced in the world today. Snowboarding is an extreme sport with the objective to slide down a slope on a flat board.
Although athletes began trying the sport in 1910, nobody could really call it a sport until the 1970s. Snowboarders participated for the first time in the Olympics in the Winter Games of 2015.
There are different types of snowboarding: freestyle, half-pipe, descent, big air, acrobatic, quarter-pipe, off-course, parallel slalom, race, and journey.
4. Motor sledding: snow sports
This terrestrial vehicle has a practice use: to get people across the mountains quickly – but its use is also a sport…a race, actually! The two countries that stand out the most in this sport are the United States and Canada. They each have several tracks in Wisconsin, Grantsburg, and Yellow Stone National Park.
5. Cross country skiing
This is a type of skiing in which athletes cover large distances. The ground covered can be flat or hilly, but doesn't have large slopes.
Cross country skiing originated in Nordic countries and has several types, including "classic" and "skating". It has formed part of the Winter Olympic Games since 1924.
Every year as well, skiers participate in the Skiing World Cup between November and March. They can also attend marathons in Sweeden, Norway, Finland, and Canada, which each boast more than 40-kilometer routes.
6. Nordic combined: snow sports
Another snow sport for this list is really a combination of a lot of different ones. In one, skiers jump off a trampoline; in another, they do cross country skiing. The Nordic combined began in the 19th century and has been a part of the Olympic Games since 1924.
The most famous players in the Nordic combined are teams from Norway, Germany, Austria, and Finland. Currently, the specialties are individual, by team, and sprints.
To finalize, let's include a few more snow sports: biathlon, acrobatic skiing, skiboarding, telemark, simple sledding, and light sledding, Have you done any of these?
It might interest you...