How to Follow a Diet for Cyclists
Lots of people enjoy riding a bike. Is it important to follow a diet for cyclists if you practice cycling? Keep reading to learn more.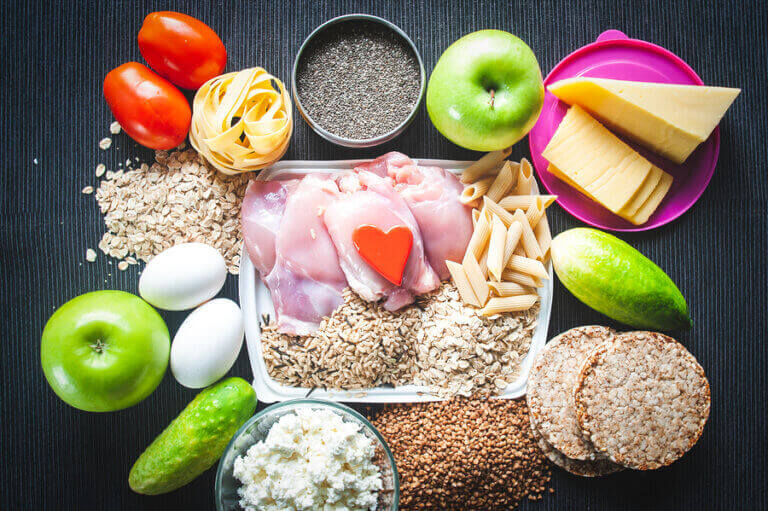 Cycling is one of the most popular sports that you can practice in lots of different ways. For example, you could try road cycling or even mountain biking. Is there a certain diet for cyclists to follow?
Modalities of sports cycling
The main characteristics of the different types of cycling are the levels of activity. So, there are three categories of cycling: competition, recreational, and mountain.
Within competition cycling, there are lots of different types. How are they different from each other? Here's a brief description of each:
On the asphalt: also known as road cycling, but you can also bike on unpaved terrain. This sport is very demanding, and the competition seasons usually take place between spring and fall. Within this category are long competition races, such as the Giro d'Italia or La Vuelta in Spain. Also, there are the classic one-day races.
Indoor: this type of cycling is for biking on track bikes. These bicycles don't have brakes or gear changes. Some tests in this category are individual or team speed and kilometer time trial.
Adventurous or high-risk: mountain biking takes place on natural circuits, which is why it's more dangerous. The bicycles are usually lighter and have a better suspension mechanism.
In addition to these three, we could also list other types of biking such as cyclocross, trial, and BMX.
The latter, BMX, is practiced with cross bikes, and there are two types: running and freestyle. To practice it, you need a helmet, knee pads, elbow pads, gloves, and special shoes. In fact, it's considered an extreme sport.
Diet for cyclists
All of these types of sports need individualized and proper nutritional guidelines for each athlete. Of course, a nutrition expert or a dietitian needs to supervise the diet for cyclists. Also, they have to be pre-tested during training and before competitions.
Some of the problems that cyclists may encounter are:
High training loads, which means an increase in energy and carbohydrate requirements. To make sure they don't upset their stomachs from high nutrient intake, it's important to use the trial-error method. This means adjusting the amount of food and supplements during training sessions so they're helpful during competitions.
Lack of planning between training sessions. This leads to recovery problems between sessions. Staying hydrated, along with good post-training food choices can help prevent problems from overtraining.
In high intensity and duration exercises, don't forget that diet during the event is the same or more important as before and after.
Finally, keep in mind that on competition days, other factors such as stress will come into play. Therefore, making adjustments to the nutritional and hydration regimen before the event is essential.
Sample menu for a diet for cyclists on a training day
The first thing to consider is the time of training, how long it will be, and whether it will be one session or several. Here, we'll assume it's a single three-hour session of road cycling.
As the activity takes place in the afternoon, you can follow a regular breakfast and lunch. Planning the training at two in the afternoon, having lunch at noon would be the meal before training, so you should pay attention to it.
A good option would be a plate of pasta with mushrooms and tomato sauce, and two or three fillets of turkey meat. The dessert should be a piece of fruit, and the best drink would be water.
During training, since it's about three hours, you must drink water, electrolytes, and carbohydrates. You can use isotonic drinks, gels, or solid foods, depending on your tolerance. Of course, you always want to make sure you stay hydrated to prevent injuries and to perform well.
Immediately after training, it's important to get lots of fluids and electrolytes. The first solid food after training should have carbohydrates and proteins to promote protein synthesis and recovery. For example, you could have a free-range salad with sprouts, tomatoes, cooked potatoes, a hard-boiled egg, tuna and seasoned with oil.
Finally, it's important to keep in mind that rest is essential. In this sense, we recommend sleeping at least eight hours after this type of training so your body can replenish its energy.
It might interest you...