World Anti-Doping Code
In order to fight against the consumption of prohibited substances, entities around the sports world depend on the World Anti-Doping Code. Developed by the World Anti-Doping Agency, it regulates everything around doping in sports.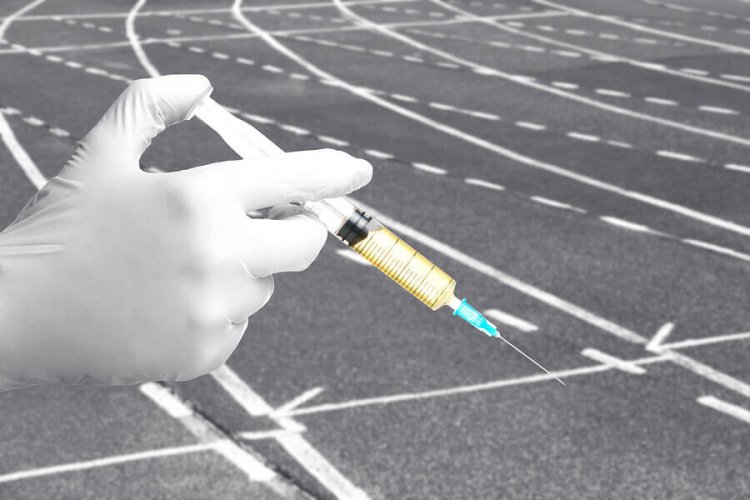 Once the sports world created the World Anti-Doping Agency (WADA), it understood the need to combine forces to fight against doping in sports. So, they created official guidelines to regulate all sports in that area. On January 1, 2004, the World Anti-Doping Code was born.
In simple terms, the documents contain everything related to the prohibition of doping in the world of sports. They're not just rules and sanctions; actually, authorities update the code every year. In it, you can see the evolution of the struggle against doping.
Infractions in the World Anti-Doping Code
The World Anti-Doping Code is very clear in establishing infractions on doping. The presence of a prohibited substance in any athlete and their metabolism constitutes an infraction. Officials prove its presence by chemical testing.
Basically, it's not necessary to demonstrate intention or guilt in the athlete. It doesn't really matter if the athlete was aware or not of the administration of illegal substances. Any athlete will face sanctions if they don't pass the tests, despite their intentions.
Within the rules, officials also specified different methods that aren't allowed. That is, even the intention of doping can carry sanctions. All participation and compliance are traceable, which means that the professionals around the athlete could be penalized as well.
The prohibited substance list from the World Anti-Doping Code
The World Anti-Doping Code contains a list of prohibited substances and methods. In this way, athletes and professionals can know which products are not allowed. Each year, the authors update and republish the list six months before it becomes valid.
Within it, you can find prohibited anabolics, hormones, and stimulants; you can also find a list of specific substances that are penalized but could be reasonably consumed for other reasons.
For example, some medicines contain trace amounts of forbidden substances, but they can be used for reasons other than competing.
Within the code, the authors also leave space for the possibility that WADA includes new substances and typologies of prohibited products. For this, the criteria for inclusion are rigorous and must be proven by scientific studies. 
Approved use of prohibited substances in the World Anti-Doping Code
Above, you saw that it's possible to use prohibited substances for reasons other than competition. Really, the code harbors the option for athletes to consume these substances for other reasons, such as their health. They allow this when it complies with the Therapeutic Use Exemptions.
In order for this to happen, the athletes must go through a special application process. Professional athletes should do this through their corresponding international federation. For non-professional athletes, they must seek authorization through their respective anti-doping national organization.
In large sports events, the organizers can ask athletes to submit these authorizations. If they decide to approve them, then it's only valid during that specific event (not indefinitely).
Anti-doping regulation
The World Anti-Doping Code authorizes anti-doping tests. Any organization in charge of this task can ask an athlete to performs the tests as long as they have authority over that specific discipline. They can ask for it at any moment; not just during competitions. 
In the same way, national anti-doping organizations can test athletes as well. International federations can test athletes that are subject to its rules at any time.
The 2019 WADA list of prohibited substances
In the year 2018, WADA published its list of prohibited substances valid in 2019. For this year, they included cellular doping in detail. Athletes can use treatment with stem cells, for example, when they are used therapeutically. Only a few other new substances made it onto the list.
In this document, the authors outlined several anti-doping controversies including court rulings, reviews of adverse effects, and provisional suspensions. Labs, governments, federations, and professional athletes, and non-professional athletes have a clear anti-doping regulative document.
It might interest you...