Jorge Lorenzo and his Worst Period in MotoGP
Not even Jorge Lorenzo could've known that his arrival at Ducati would be so challenging. He's now buried the hatchet as he announced that he'll race with Honda for the 2019 season. However, it'll take some time before we all forget the two atypical seasons he had with the Italian team!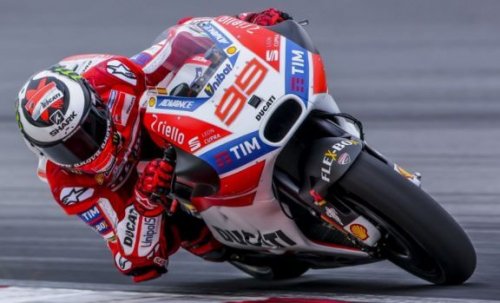 Jorge Lorenzo is one of the most successful drivers in Spanish motorcycling history. He has two world titles in the 250cc category and three in the MotoGP for Yamaha. However, his career stalled since he joined the Ducati team.
Although it seemed like a good deal, it's now turned out to be Jorge Lorenzo's worst period. However, he may be reaching the light at the end of the tunnel since he's announced a deal to race with Honda for the next season.
Disappointing deal with Ducati
After nine seasons as a Yamaha driver, achieving three world championships and three second-places, Lorenzo decided to drive for Ducati. And so, the main reason for leaving Yamaha was his poor relationship with Valentino Rossi. It turns out that Rossi has a big influence on the team's decisions.
On the other hand, Ducati also had some good results during the 2016 season.
"Jorge Lorenzo hasn't been able to smile quite as often since he left Yamaha, despite getting rid of the problem with Rossi."
Since the beginning of the season, it was obvious that things weren't going well. Jorge Lorenzo started out in 11th place, followed by disqualification and then ninth place. He achieved third place in the Grand Prix of Spain, however, those were not the results his fans expected.
Jorge Lorenzo didn't have a good performance in the season and, thus he disappointed many. Up until the previous season, his worst performance in MotoGP was fourth in the world championship, when he was a rookie. By contrast, this season he's had to conform with seventh place.
It seems as if these problems originate from the same place: a bad adaptation to Ducati. Jorge Lorenzo's style of driving is not ideal for that type of vehicle, which is very different from the Yamaha. Initially, Ducati considered building a different frame for each driver but then rejected the idea.
Jorge Lorenzo beat by his teammate
It's a common saying on the track that your hardest rival is your teammate. This is so because the driver who can achieve a better result demonstrates better management of the vehicle. And so, getting fewer points than your teammate is a situation that isn't pleasant for any driver.
And this was the case for Jorge Lorenzo with the Ducati team as Lorenzo witnessed Andrea Dovizioso beating him all season. While Lorenzo was trying to accumulate points and make it to the podium, Dovizioso had the clear option of becoming a world champion.
Here's a comparison of Lorenzo's and Dovizioso's performance results in the 2017 season. And so, the Italian driver showed better control of the vehicle and established himself as the main driver of the team.
| | | |
| --- | --- | --- |
| | Jorge Lorenzo | Andrea Dovizioso |
| Points | 137 | 183 |
| Podiums | 3 | 5 |
| Wins | 0 | 4 |
| Pole | 0 | 0 |
| Fast Laps | 0 | 0 |
| Place in the World Championship | 7th | 2nd |
Jorge Lorenzo: a worse 2018 season
After a bad 2017 season, Jorge Lorenzo didn't have a better 2018 season. Despite his disappointing results, he's managed to win three races. However, he only reached the 10th place in the championship, which is a step down from his 7th place in the previous year.
| | | |
| --- | --- | --- |
| | Jorge Lorenzo | Andrea Dovizioso |
| Points | 130 | 220 |
| Podiums | 4 | 8 |
| Wins | 3 | 3 |
| Poles | 4 | 2 |
| Fast Laps | 2 | 4 |
| Place in the World Championship | 10th | 2nd |
These results show that he's not completely happy with Ducati. Consequently, this is an expensive experiment for both, Ducati and Lorenzo. Everyone expects him to come close to battle for the title, but this might be in the not so near future. Meanwhile, Honda awaits him, hoping that his racing situation improves drastically.
It might interest you...