The Most Controversial MotoGP Riders
Confrontations in sports is not a new trend, most players or athletes have had certain problems in their careers. However, motorcycling has a high frequency of these types of conflicts.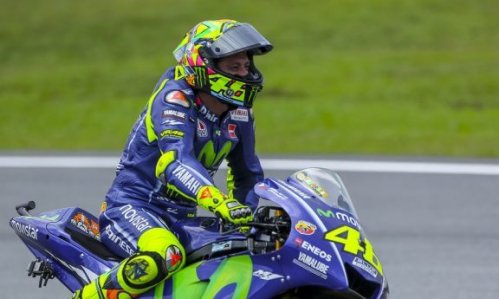 Some MotoGP riders in the world championship seem to always find their way into the tabloids for their confrontations. It's almost as if they are a magnet for these situations! Here, we'll analyze the most controversial, current MotoGP riders.
Three of the most controversial MotoGP riders
1. Valentino Rossi
Throughout most of the races, Valentino Rossi is in a comfortable and almost homelike environment, since he has so many followers and fans. However, he also has many critics. What seems to be clear is that people either love him or hate him. Let's review some of his most controversial moments.
Jerez Grand Prix 2005. During this season Rossi and Sete Gibernau had a strong rivalry. Throughout the last moments of the race, they were passing each other constantly.On the last curve, Rossi passed Sete, who was in the first place, with such a wide turn that it made Gibernau roll out of the track. Rossi won the race and Gibernau ended the race in the second place.
Malasia Grand Prix 2015. On the last lap, Rossi and Marquez were battling for the first place. Tensions between them were high from the start of the race when Marquez was aggressive and Rossi became extremely defensive.In that last lap, Rossi extended his leg and made Marquez fall. Rossi was sanctioned for this action.
2. Aléix Espagaró
The eldest of the Espagaró brothers has had his fair share of controversy. However, his actions on the track are not particularly out of the ordinary, it's more about his behavior outside of it.
One such occasion was when he spoke out about the political situation in Catalonia. The MotoGP rider said that he was in favor of independence from Spain. His opinion gave much to talk about in the tabloids and was not shared by his sponsors.
In another instance, he was stopped when he didn't obey traffic laws on his way to a race. The police quickly realized that he was driving without his driver's license. This left him in a controversial spotlight once again.
3. Jorge Lorenzo
During his participation in the lower leagues, Jorge Lorenzo was quite controversial because of his aggressive and risky riding. He was a much more controversial MotoGP rider then, than he is nowadays, and thus received a few sanctions.
Lorenzo has had a few rivalries during his time as a MotoGP rider. Among the most controversial was with Dani Pedrosa.
In the Japan Grand Prix 2005, Lorenzo received a sanction for passing De Angelis in a dangerous way. He couldn't ride for the next race due to his dangerous action, this is one of the strongest sanctions in this sport.
His ways of saying things without tact have also been the subject of controversy. Some of his most controversial statements are, "Iannone should be sanctioned!" And, "Just because it's Valentino Rossi, he doesn't get a sanction!"
Outside of the track, Jorge Lorenzo was the center of a controversy for a video taken with girls in bikinis, depicting his luxurious lifestyle. Due to the controversy in the media, the MotoGP rider decided to delete the video from his social media.
It might interest you...