Legal Ski Slopes in Spain: All You Need To Know
What legal ski slopes can we ski on in Spain? We'll summarize the best skiing options in the country for the next season, as well as tips to interpret their different levels of difficulty.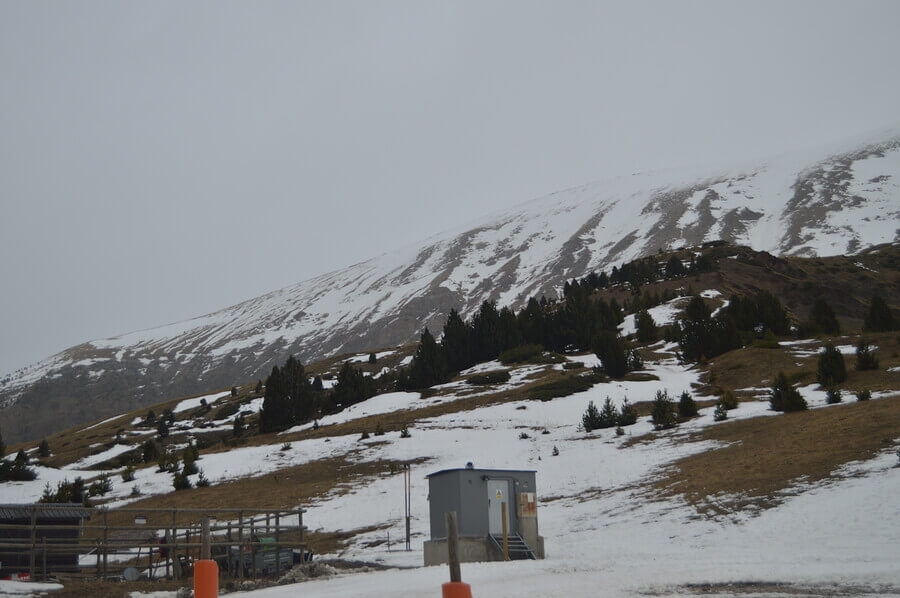 Ski slopes can be the ideal alternative to enjoy the winter holidays as a couple, with family or alongside friends. Fortunately, in the Iberian Peninsula, there's a wide range of winter tourism and winter sports venues. Of course, legal ski slopes in Spain are highly regulated. In today's article, we'll cover everything you need to ensure your vacations are safe and fun!
Ski tracks: legal or not?
As with most high-intensity sports, when it comes to skiing, safety is always the first thing you need to think about. Before choosing the slope you want to try, it's important to only consider legal paths and venues. In turn, this will ensure you return safely from your holiday.
Besides only choosing legal ski tracks, it's key that skiers know the types of slopes offered. Of course, there are general rules and codes in the country! Because of this, users need to know how to interpret the official signage to avoid accidents.
Legal ski slopes in Spain: types according to their difficulty
At an international level, we recognize four types of legal ski slopes. The four types of slopes respond to their level of difficulty.
Each ski track in Spain shows its level or grade both in the tracks and on the maps or brochures using the following colors:
Green (the easiest): they're ideal for beginners of all ages. This is because green-coded slopes have a low altitude and it's easy to maintain your balance during learning. Generally, we find simple lifts to make learning an easier process.
Blue (intermediate): they're perfect for those just above the basic level! This is especially true if you want to continue to develop your skiing and snowboarding techniques. Depending on the venue and the natural geography of each place, there are different levels of blue slopes. Nevertheless, blue-coded tracks will always be smooth and rock-free. Because these are usually higher up the mountain, you'll encounter a more complex infrastructure to get there.
Red (difficult): these ski slopes are only recommended for professionals. If you aren't an expert, you may also have years or decades of experience training with skis. These tracks are significantly higher and can have rocks or trees in the way.
What are black ski tracks?
On the other hand, there's another level that depends on the complexity of the track itself. This "fifth category" takes into account the natural orography of the slope. These include the trees or rocks that the athlete might encounter.
In this case, a very complex ski track is marked as black on the maps and on the track itself. Black ski tracks represent the maximum level of complexity available in ski resorts. Its slopes exceed 50 percent and are very risky for those without skiing experience. Usually, black slopes are located at the highest points of the ski resorts and have amazing views.
Four legal ski slopes in Spain to enjoy this winter
Among all the legal ski slopes in Spain, here are our favorite ones. These four alternatives are great for different types of tourism and personal interests. Here you can find circuits with different difficulty levels and enjoy beautiful wild landscapes. On the other hand, our selection also has excellent security and mountain buildings.
Are you ready to enjoy winter? Here are our top picks:
Formigal-Panticosa: family ski slopes
For those looking to enjoy snow and winter sports with their family, this is the perfect alternative. Formigal has very good green circuits for children and adult beginners. It's also fairly large, with 180 kilometers of total extension.
Image: formigal.com
This track also offers activities designed especially for children and teens. Visitors love to go down on the sled. Feeling the snow and the wind is a great idea to imitate Santa!
Celer ski resort: the usual 'favorite'
The Aramon Celer station won the best ski slope in Spain for three years straight. Currently, this remains among the 24 best stations around the world.
On the other hand, Aramon is also a"favorite" of many winter sports lovers.
Aramon has ski tracks of all difficulty levels. The varied slopes include the largest one in the Peninsula, featuring nine kilometers of snow and full of adrenaline. It's a must-try next winter season!
Boí Taüll ski resort: the highest in the Pyrenees
Nested in the incredible landscapes of the Pyrenees, this station stands out for its beauty and landscapes. More so, Boí Taüll has the highest ski slopes in the region, with over 2,750 meters of altitude. Its owners have opted for innovation and luxury to create a complete resort-type tourism proposal.
In addition to pretty buildings and comfort, Boí Taüll offers more than 200 artificial snow cannons. These cannons ensure fun throughout the season: even if it doesn't actually snow that much!
Baqueira Beret ski slopes: the most exclusive in Spain
For skiers looking for a more upscale place with exclusive service, the Baqueira-Beret station in Lleida is an ideal alternative. This luxurious station is a favorite among famous people such as politicians, royalty and other celebrities. The whole venue was renewed for the 2018-2019 season and now boasts top-of-the-line finishes.
Baqueira Beret is committed to technological innovation and gastronomic quality. More so, its slopes range from the less difficult ideal for children, to include a double black circuit to challenge even the most expert athletes.
Because of this, this station is a treat that everyone should try at least once!
Regardless of which ski resort you choose, it's essential to ski carefully, with respect to the signage within the ski slopes. Remember to be attentive of prohibited areas or tracks with limited circulation, as well as keeping an eye for stones and any other anomaly or risk within the circuit.
It might interest you...