Five Soccer Players with the Most Titles in History
Their amazing feats have provided them with plenty of worldwide recognition! Get to know the players with the most titles in soccer history.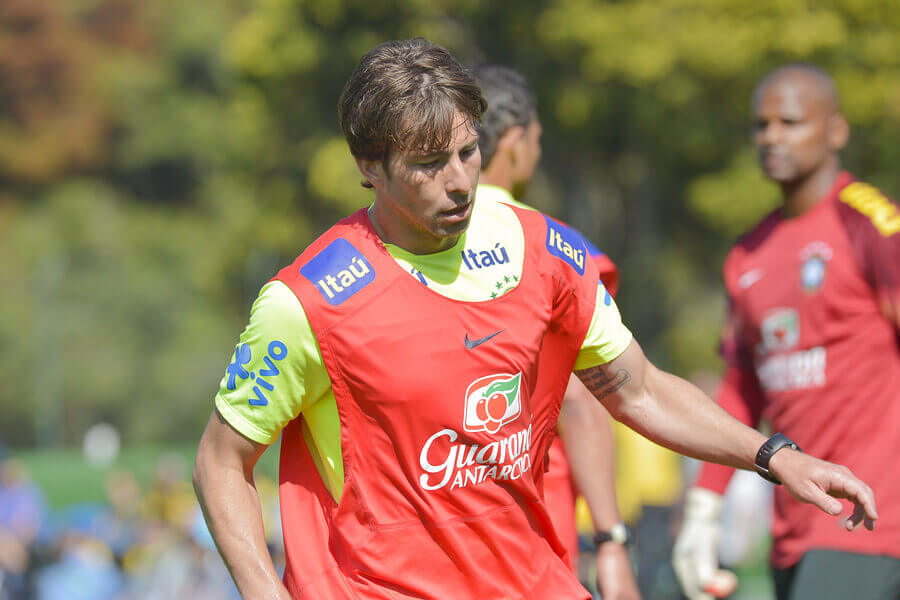 A player needs to win plenty of matches to become one of the players with the most titles in soccer history. These records are some of the most impressive in the sporting world!
There's much talk about the most successful teams and the countries with the most trophies. However, the soccer players with the most titles in history aren't always recognized. In this article, we'll tell you who they are.
Who are the players with the most titles in soccer history?
Perhaps you've never thought about which players have raised a cup more times in their careers? Nevertheless, there are some players who are multi-champions! Evidently, they collect trophies every time they step foot on the field. Are you curious about who they are? Then, here's our roundup of the top five soccer players in the world:
1. Dani Alves (41), one of the Brazilian players with the most titles in soccer history
This Brazilian has 41 titles! Alves has been a player in several clubs. Born in 1983, he began his professional career at E.C. Bahía in 2001. Nevertheless, in 2003 he became a 'European' player: he went through Seville, Barcelona, ​​Juventus and Paris Saint Germain. Since 2019, he's been an active player in the Sao Paulo of Brazil.
Alves debuted as a player for the national Brazilian soccer selection in 2006. Since then, he participated in two World Cups (2010 and 2014). Throughout his impressive track record, he's won several cups: five in Seville, 23 in Barcelona, ​​two in Juventus, six in PSG and four with the Brazilian National Team.
2. Maxwell (38)
Maxwell is also a rising star! This Brazilian player deserves a spot in the top soccer players list. Born in 1981, Maxwell's career started in Cruzeiro. Soon enough, Maxwell traveled to Europe – at only 20 years old- to play for Ajax in Amsterdam. There, he spent five seasons as a player.
Then, he became part of the team of Inter Milan (2006-2009), Barcelona (2009-2012) and Paris Saint Germain (2012-2017), where he would complete his career. In the Brazilian national selection, he debuted in 2013 and a year later he was a player at the World Cup.
Maxwell won 38 titles throughout his career. Here are his totals: one cup with Cruzeiro, five trophies with Ajax, five with Inter, eleven with Barcelona and fifteen with PSG. That's simply amazing!
3. Ryan Giggs (36)
This former Welsh footballer was an amazing midfielder. Giggs is one of the legends of Manchester United, where he was also an interim coach and assistant. Now, he's the coach for the Welsh team.
He played his entire career on the same team, where he debuted in the 1990 season and retired in 2014. The 36 trophies he won were with the Red Devils: thirteen Premier League, four FA Cup, ten Super Cup, four League Cups, two Champions League, one European Super Cup, one Intercontinental Cup and then one Club World Cup. That's a lot!
4. Lionel Messi (36): one of the best players in the history of soccer
The Argentinian, born in 1987, has 34 titles in Barcelona and the remaining two with the national team (one U20 World Cup in 2005 and a gold medal in the 2008 Beijing Olympic Games).
Of course, his history with the Catalan club is incredible. Nobody has so many trophies in this team, although there are other players who are very close, such as Iniesta or Piqué. Messi has won ten Spanish Leagues, eight Spanish Super Cups, then six Copa del Rey, four Champions League, three European Super Cups and finally three Club World Cups.
5. Kenny Dalglish (35)
The last player in this top five is Kenny Dalglish. This Scottish player was born in Glasgow in 1951 and was active at the same time as several legends such as Johan Cryuff, Gerd Muller and Mario Kempes.
He began his career at the Celtic in Scotland in 1967 and was there for ten seasons. Then, he went to Liverpool, England. He would stay in this team until his retirement in 1991 and coach as well. Afterward, he also directed other teams such as Blackburn, Newcastle, and Celtic.
As for his record, we must indicate that he won ten cups with Celtic (five Scottish Premier League, four Scottish Cup and one Scottish League Cup) and 25 with Liverpool (eight Premier League, seven at the Community Shield, then four in the League of England, three European Cups, two FA Cup and finally one European Super Cup!). Evidently, those are quite impressive numbers!
Of course, many players didn't make it to this list. It's important to mention other impressive trophy winners: Andrés Iniesta (35, of which 32 went with Barcelona and three with the Spanish National Team) and Gerard Piqué (34 trophies: 29 with Barca, three with Manchester United and two with the selection of Spain). On the other hand, Vitor Baia is also important (34 trophies: 28 in Porto and six in Barcelona).
Are you inspired?
It might interest you...