Soccer Players with the Longest Careers
All of these players reached the age of forty and were still playing. For some, their retirement would still be a long way off.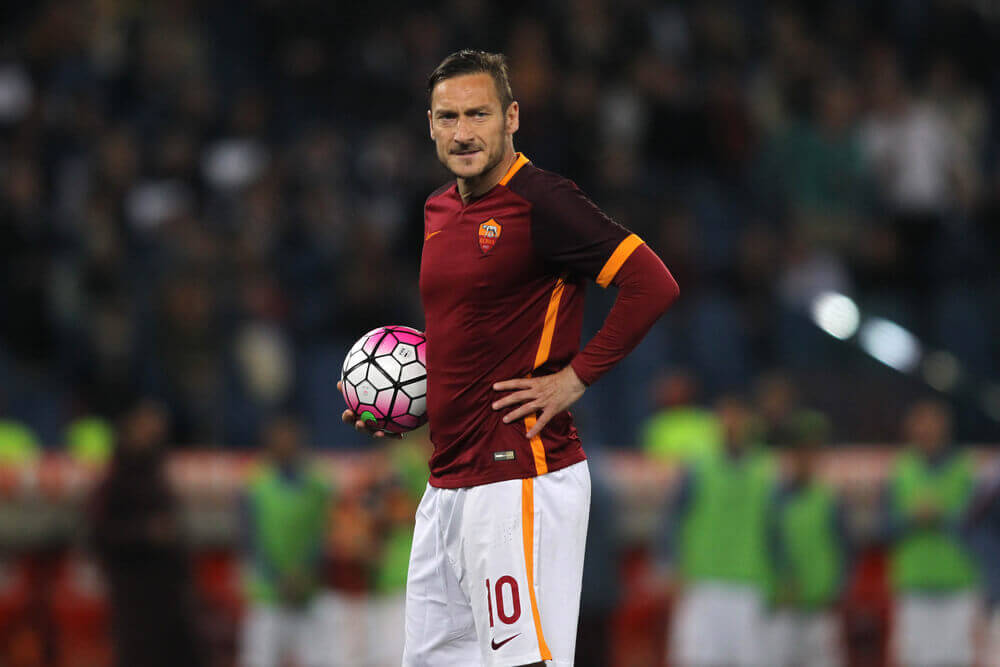 Earlier this year, everyone was shocked to learn that a Japanese soccer player was still playing soccer at the age of 52! Not only that, but he was still playing in the top division in Japan. But he's not the only soccer player to play beyond the age of 40. Let's have a look at some of the soccer players with the longest careers.
Which soccer players have had the longest careers in history?
These days, soccer players have much longer careers. In years gone by, they started to think about retirement at about 30 years old. But today, many players see their 30s as the best time to be playing.
However, it's still surprising to see some players playing well over 45 years of age. Here are a few real examples!
1. Kazuyoshi Miura
Born in 1967, this Japanese player still plays as a striker for Yokohama FC at 53 years old. He trained in Brazil and played for several teams there, including Santos and Palmeiras. He only returned to Japan in 1990, where he then spent four years at Verdy Kawasaki.
In 1994, he was signed on loan by Genoa in Italy before returning to play for Verdy Kawasaki until 1998. He then went on to have brief stints in Croatia and Australia and played for a number of other Japanese clubs. He's been a striker for Yokohama since 2006.
A curious fact about Miura is that he was the inspiration for the anime character Oliver Atom (Tsubasa Oozora).
2. Essam El-Hadary
Born in Egypt in 1973, El-Hadary played as a goalkeeper and made his debut in 1993 for the Egyptian team Damietta Club. He also played for Al-Ahly and seven other Egyptian teams. Outside of Egypt, he played for Sion in Switzerland and A-Taawoun in Saudi Arabia.
El-Hadary ended his career with the Egyptian team, Nogoom in 2019, at the age of 46. Over the course of his career, he won nine leagues, four Egyptian Cups, and three Egyptian Super Cups. He also played for the national team in four African Cup of Nations between 2002 and 2017.
3. Roger Milla
Milla was a striker from Cameroon and mainly played in France and his native country. He also played for the Cameroon national team and participated in three World Cups (1982, 1990 and 1994) and the 1984 Olympic Games.
When he retired in 1996 from Bali United in Indonesia, he was 44 years old and held the record for being the oldest player to score a goal in the World Cup finals (USA 1994). During his entire career, he scored 405 goals in 712 games.
4. Faryd Mondragon
Another soccer player with one of the longest careers was goalkeeper Faryd Mondragon. Born in Cali, Colombia, 'el Turco' began his career in 1990 at Deportivo Cali.
He played for several teams, including Argentinos Juniors, Independiente, Real Zaragoza in Spain, Galatasaray in Turkey, and the Philadelphia Union. In 2014, he retired at the same club where he made his debut, Deportivo Cali, at 43 years old.
He played a total of 55 games for the Colombian national team, playing in three world cups between 1993 and 2014. In his last game, he only played for a few minutes to become the oldest player to play in a World Cup. This record was broken by El-Hadary in Russia 2018.
Soccer players with the longest careers: the list could go on…
There's another player that we should probably add to this list: the Brazilian Socrates. He was nicknamed 'The Doctor', not only because of his name but also because he had graduated as a doctor. He was most famous for his performances with the Brazilian national team.
Socrates played almost his entire career in Brazil except for one season at Fiorentina in Italy. When he officially retired in 1989, after playing a season at Botafogo, he was 35 years old.
However, he began playing again in 2004, at the age of 50, for English club Garforth Town in the Northern League. He was actually only on the pitch for 12 minutes during a one-month contract, but many people claimed that, since it was an official match, this meant that he had the longest soccer career in history. At least, that was until Miura broke his record.
A few other players who continued playing after the age of 40 include Teddy Sheringham (42), Romario (42), Zé Roberto (42), Pat Jennings (41), and Francesco Totti (40). All of them definitely left their mark on the sport!
It might interest you...