The Most Successful Coaches in the World
Believe it or not, the most successful coaches in the world have earned more than 25 titles in their careers. They're amazing!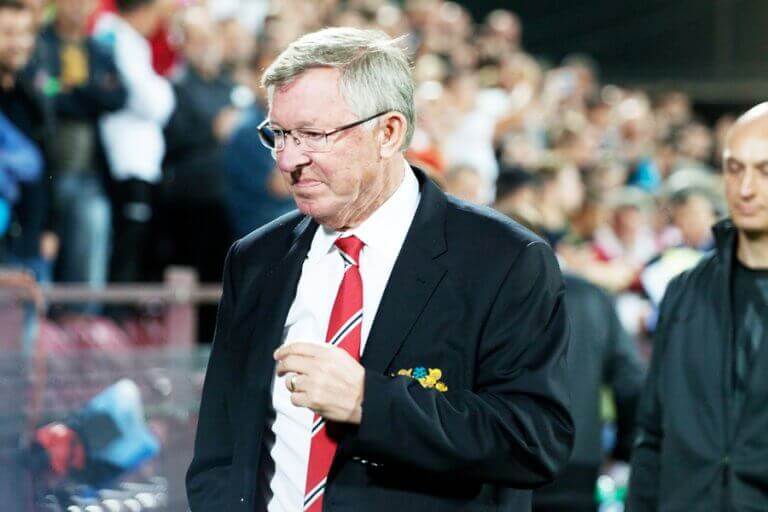 Today, we're talking about soccer coaches who're very difficult to match. In this article, we'll tell you all about the most successful soccer coaches in the world.
Who are the most successful coaches?
They were star players in their times. Then, once they retired, they stayed in soccer, but on the other side of the field by the bench. Here are some of the world's most successful coaches:
1. Alex Ferguson (49 titles)
Sir Alex Ferguson was born in 1941 in Scotland, who played as a striker for teams in his country. Then, he became famous in 1986 when he became the coach of Manchester United in England. He coached at this club until his retirement in 2013. He led the Red Devils to win… 38 titles!
In the 26 years that Ferguson was at the helm of Manchester, the team achieved, among other championships, 13 Premier Leagues, ten Community Shields, five FA Cups, four Carling Cups, and two Champions Leagues.
To reach the 49 titles as a coach, Sir Alex (on the cover of this article) was decisive in a League for Saint Mirren and 10 trophies for Aberdeen (both teams from Scotland).
2. Mircea Lucescu (32 titles): world's most successful coaches
This Bulgarian was born in 1945 and played almost his entire career at Dinamo Bucharest (1963-1990). In fact, he's the second most successful coach in soccer history, with no less than 32 titles. As a player, he also defended his national team in the 1970 World Cup in Mexico.
As a coach, he started in 1979 at Corvinual Hunedoara, where he was still a player. Then, he trained the lower divisions of Romania, until in 1989, when they signed him to lead his lifelong team, Dinamo. He had a fleeting stint at Inter, and his last job was for the Turkish team.
The 32 titles of his coaching career were in Dynamo Bucharest (two), Rapid Bucharest (three), Brescia (one), Galatasaray (two), Besiktas (one), Shakhtar Donetsk (22) and Zenit (one).
3. Valeri Lobanovski (30 titles)
He may not be as well known in European or world soccer, but the truth is that this Ukrainian- who died in 2002- is one of the most successful coaches so far. Renowned for playing for FC Dynamo Kyiv and for the teams in the Soviet Union and Ukraine, he's also famous for his strategies from the sidelines.
Once he retired as a player, he managed the Ukrainian Dnipro. However, he was most important with his team, Dynamo Kyiv, who he trained from 1974 to 1990 and won almost 30 titles.
4. World's most successful coaches: Jock Stein (26 titles)
On this list of the most successful coaches, there's another Scotsman in addition to Ferguson. Stein was famous for leading Celtic as a non-Catholic, one of his country's most important teams, and the national team twice. The coach died at the end of a match between Scotland and Wales in 1985.
Jock Stein began his DT career in 1960 when he arrived at Dunfermline. Then, he coached the Hibernian and Leeds from England. In total, he won six Scottish leagues, 10 Scottish League Cups, nine Scottish Cups, and a European Champions League, among other titles.
5. José Mourinho
This Portuguese coach isn't only one of the most successful coaches in the world, but he's also been a coach of elite teams in Europe. Therefore, he's very well known. As a player, he went through four teams in Portugal. In fact, he only played seven years, between 1980 and 1987.
As a coach, he already managed Benfica, Leiria, and Porto (Portugal), Inter (Italy), Real Madrid (Spain), and Chelsea, Manchester United, and Tottenham Hotspur (since 2019).
He's won 21 local titles in Portuguese, English, Italian and Spanish leagues. Also, he has four international ones in Portugal, Italy, and England.
To finish, more successful coaches are Luiz Felipe Scolari (25 titles, most important in the Gremio, Palmeiras and Brazilian National Team), Giovanni Trapattoni (23 titles, including Juventus, Inter, Bayern Munich and Benfica) and Pep Guardiola (21 titles between Barcelona and Bayern Munich).
It might interest you...