What Are The Most Popular Artistic Sports?
Sports that are considered artistic sports are amazing and deserve our admiration. Competitors train intensely, not only on their technique, but also their elegance.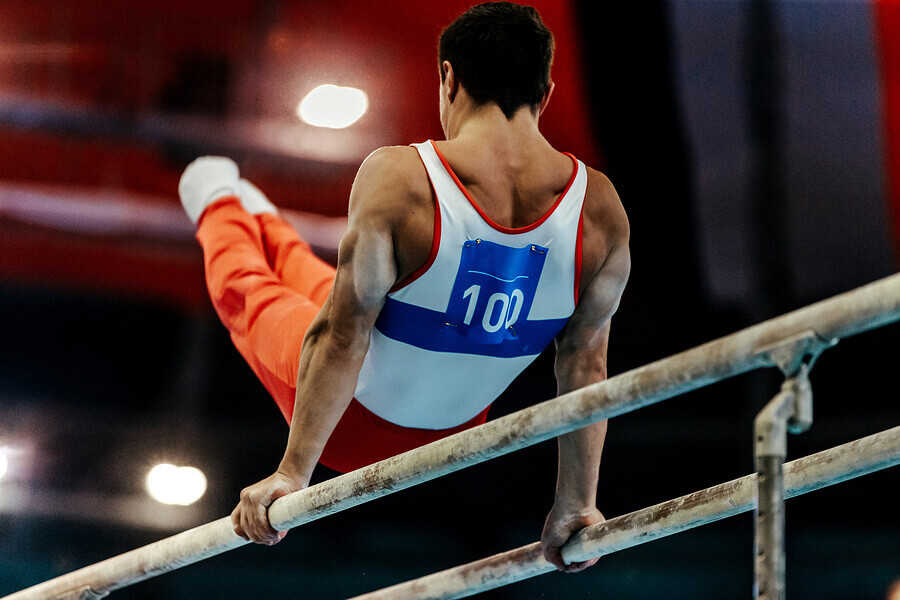 Every sport that falls into the category of being artistic is worthy of admiration. The performance of these athletes is majestic, captivating and, above all else, harmonious. In today's article, we'll tell you all about the most popular artistic sports.
What different artistic sports exist?
Artistic sports tend to be a favorite when it comes to the Olympic Games. And this is a clear demonstration of how much athletes must prepare for a performance that lasts just a few minutes. The main artistic sports that exist around the world are the following:
1. Artistic gymnastics
There is not just one, but rather there are several sports that fall under the umbrella of artistic gymnastics. According to the definition, this refers to a specialty involving a variety of apparatuses and a closed runway. In the past, artistic gymnastics were considered to be part of gymnastics. However, in 1881, with the creation of the European Gymnastics Union, artistic gymnastics became independent.
The first Olympic Games only allowed for the participation of male athletes. In 1928, in Amsterdam, women participated for the first time. The masculine artistic gymnastic categories include floor exercise, pommel horse, still rings, vault, parallel bars, and horizontal bar. Women's gymnastics categories, at the same time, include Vault, Uneven Bars, Balance Beam, and Floor Exercise.
In any case, participants must submit to the scoring of judges. The point system involves levels of difficulty and the execution of each exercise, with ten being the highest possible score.
2. Artistic roller skating
Another one of the most popular artistic sports is artistic roller skating. This activity consists of performing different figures, leaps, and exercises to the beat of the music. At its name indicates athletes move around on roller skates.
The year 1924 marked the founding of the Fédération Internationale de Roller Sports (FIRS). However, the first artistic roller skating competitions didn't take place until 1947. Within this sport, there are various different disciplines. These include figures, dance, precision, show, free, couples, and free dance.
3. Artistic sports: figure skating on ice
Another one of the most impressive artistic sports, and most viewed during the Winter Olympic Games, is figure skating. Here, judges evaluate how skaters interpret a piece of music through different tricks… including pirouettes, leaps, spins, and acrobatics. Scores take into account both technical and athletic factors.
Figure skating on ice as a competitive sport began in Vienna, Austria in 1882. The greatest athletes in the history of this sport are Sweden's Ulrich Salchow, Norway's Sonja Henie, and Russia's Aleksei Yagudin, Alina Zagitova and Yekaterina Gordéyeva. There's no doubt that the ex-Soviet Union and modern-day Russia are major powers when it comes to this artistic sport.
4. Artistic sports: rhythmic gymnastics
Although the word "artistic" isn't in this sport's name, no one can deny that this is one of the most beautiful forms of gymnastics. Rhythmic gymnastics combines ballet, dance, and gymnastics. What's more, it also incorporates different elements, such as ribbons, clubs, balls, rings, and ropes.
These competitions are some of the most beautiful athletic events you can witness. Judges score performances based on the rhythm of movements, technique, and interpretation of the chosen musical piece. Competitions take place on a large floor, with individual performances lasting 90 seconds. As for group performances, they last for 150 seconds.
This is a rather modern sport, despite the fact that it's roots trace back to the 18th century. It wasn't until the 20th century, however, that what we now know as rhythmic gymnastics came to be. To become an Olympic sport, individual competitors had to wait until 1984. In 1996, the Olympic Games opened its doors to group competitions.
5. Synchronized swimming
Synchronized swimming, or artistic swimming, is yet another amazing sport on our list today. It combines gymnastics and dance with the art of swimming. Participants must perform movements in the water, always to the beat of the music.
In its beginnings, synchronized swimming was a feminine sport, However, more and more men are joining the scene. The first recorded "water ballet" competition took place in Germany in 1891, and synchronized swimming has been an Olympic sport since 1984.
Competitions consist of two parts: technical exercise and free exercise. There are solo performances, as well as a duet, trio, mixed duet, free team, free combination, and highlights. 
Before closing, there are other artistic sports that are also worth mentioning, such as trampolining. This sport consists of three main competitive events: tumbling, double mini-tramp, and individual trampoline
We can also mention dancesport or ballroom dancing, which includes a number of styles. In the standard category, we have International Waltz, International Tango, International Viennese Waltz, International Slow Foxtrot, and International Quickstep. At the same time, the Latin category consists of International Samba, International Cha Cha, International Rumba, International Paso Doble, and International Jive.
It might interest you...