The Best European Cities For Bike Riding
Today we want to tell you about the best cities for bide riding. Their exclusive lanes, special parking, temporary rentals, and tourist routes will charm any bike enthusiast.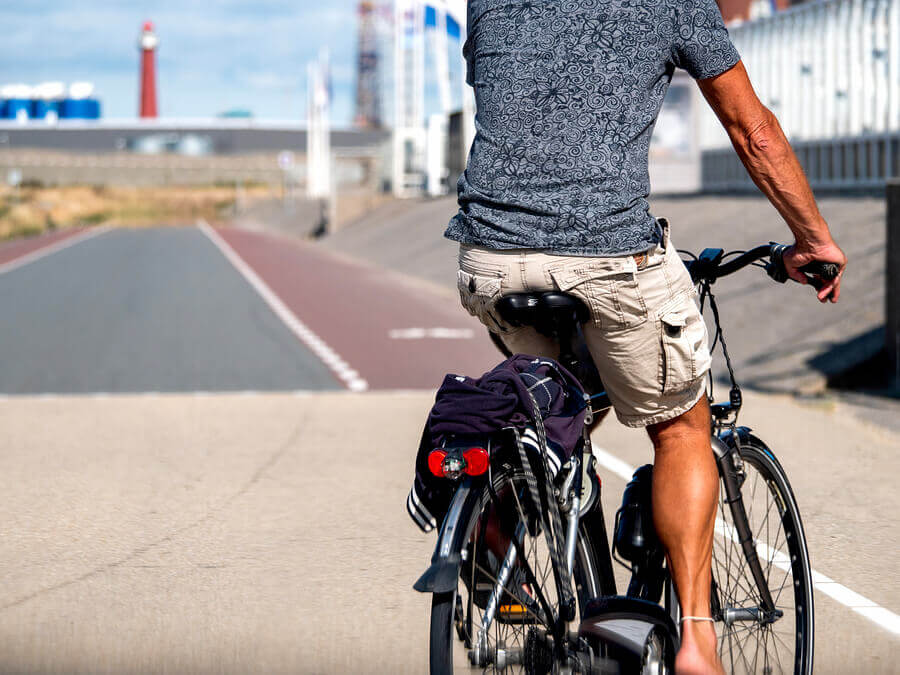 Maybe you want to enjoy some exercise during vacation, or perhaps you simply want to save money on transportation. Either way, bike riding is an amazing way to discover new places from a different perspective. Continue reading to discover the best European cities for bike riding.
Six of the best cities for bike riding
Less contamination, less money, less sedentarism, and fewer traffic jams… Whether you're out and about in your own town or traveling on vacation, using a bike is an excellent option. Are you thinking about taking a trip and you're not sure how you'll get around once you're there? Today we'll tell you about the best destinations for getting around on two wheels:
1. Amsterdam (The Netherlands)
This is one of the most bike-friendly cities in the entire world. Fifty percent of locals use this means of transportation to go to work, school, or to do their shopping. And of course, tourists also can also take advantage of the exclusive bike riding lanes and free bicycles.
Without a doubt, you've seen pictures of Amsterdam full of bicycles parked on their bridges and main streets. But bike riding is also a great way to venture a bit further. We recommend heading to Naarden to see Muiden Castle, it's a walled-in area with a beautiful moat. Another option is to take a windmill tour and visit the tulips of the Dutch countryside.
2. Copenhagen (Denmark): bike riding
Copenhagen is another one of the best cities for bike riding. It wasn't chosen as a favorite by cyclists in 2015 for nothing. The paths, streets, and highways are all prepared for cycling. In the capital city alone, there are nearly 250 miles of exclusive bicycle lanes.
Bike riding may seem like a way to get around on warm days, but 80 percent of locals also use their bikes during the harsh Danish winter. As a tourist, you can choose between several businesses that will rent you a bike for a day, a week, or even a year. What's more, they come with GPS and a touch screen. You can't miss this!
3. Strasbourg (France)
Little by little, the French are taking a liking to travel from one place to another by bike. And Strasbourg is a perfect city in this regard. In fact, 15 percent of the population chooses bike riding rather than taking the bus or going by car.
The capital of Alsace boasts a zone that's free of motorized vehicles altogether. Therefore, you can move about and park your bike without any problems. The historic downtown, the Place de la République, and the Orangerie Park are the main tourist attractions that you can visit on two wheels.
On the outskirts of the city, we recommend the Franco-German cycle route, which stretches nearly 53 miles on both sides of the Rhine River.
4. Malmö (Sweden): bike riding
We're not exactly sure why so many of the greatest cities for bike riding are located in the north of Europe. Perhaps it's because the people choose to exercise even in winter? On many occasions, cyclists have chosen the Swedish capital as their favorite.
The city has 500 kilometers of exclusive bicycle lanes without slopes. And not only that, in the streets that don't have bike lanes, streetlights have sensors that give priority to cyclists.
In the local tourist office, you can find out where to rent bikes. What's more, you'll discover what guided tours you can do while bike riding and which routes are the best to take.
5. Antwerp (Belgium)
Another one of the best cities for bike riding is Antwerp, given its beautiful landscapes in the middle of the Flanders region. What's more, it's complete with circuits that you can tour by means of bicycle.
You can rent all types of bikes at nearly 100 different spots throughout the entire city… by the hour, the day, or the week. The city council organizes guided bike tours that allow tourists to visit the cathedral, the MAS museum, Central Station, and other attractions.
In addition, if you're up for a more adventurous vacation, you can take advantage of a lodging network known as Vrienden op de Fiets that house cyclists in various parts of the country.
6. Ljubljana (Slovenia)
And now we're heading to Eastern Europe to talk about our last magnificent city for bike riding. The capital of Slovenia has many tourist attractions, and you can get to most of them by bicycle.
On the one hand, you can choose between the tours that the tourist office offers. Or, on the other hand, you can step out of the conventional tourist circuit and discover places on the locals know.
Before we conclude, a few more great cities for bike riding are Dublin (Ireland), Vienna (Austria), Berlin (Germany), and Barcelona (Spain).  So, get ready to enjoy any one of these beautiful historical cities!
---
---
Benefits of Biking. City of Chicago. https://www.chicago.gov/city/en/depts/cdot/supp_info/bicycling_-_benefitsofbiking.html
MartinKoning; AlisonConway. 2016. The good impacts of biking for goods: Lessons from Paris city. https://www.sciencedirect.com/science/article/abs/pii/S2213624X16300414