How to Choose a Good Hiking Backpack
Those who decide to go hiking know how to value a good route with breathtaking scenery. But, one thing to keep in mind, so as not to spoil the experience, is to choose the right backpack.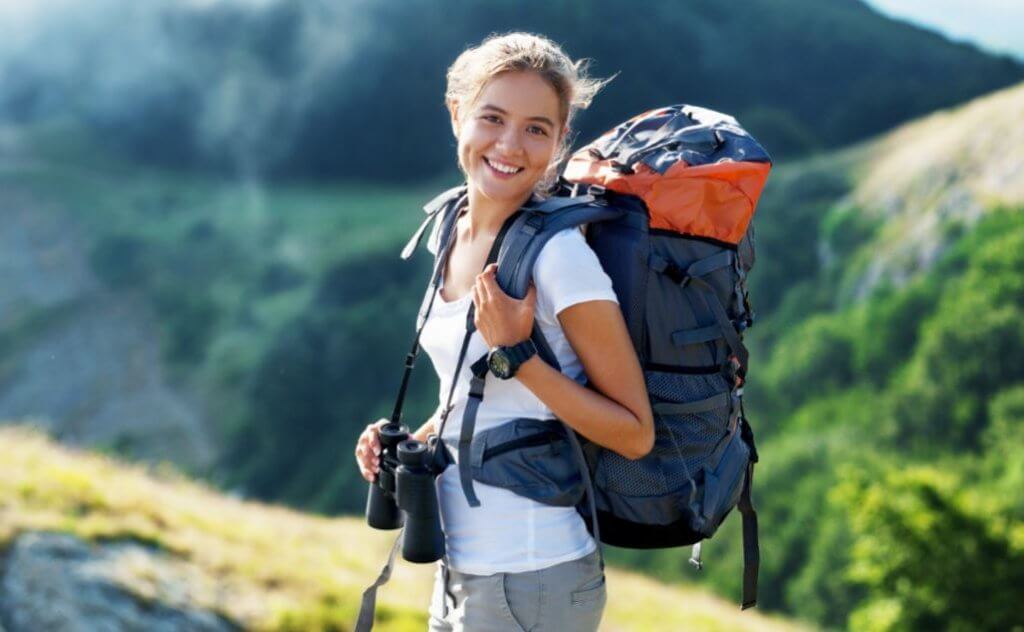 Hiking is still a popular activity and it"s the ideal sport for those who don"t enjoy going to the gym or exerting themselves too much. It"s the perfect way of doing invigorating exercise while enjoying nature. Do you want to join in with this adventure too? Let"s learn the basics before you begin, and discover how to choose a good hiking backpack.
Choosing a good hiking backpack isn"t difficult
The perfect backpack doesn"t exist. In other words, everyone will have different needs relative to the type of hiking that they practice. There isn"t a multi-purpose backpack that will serve you in the same way as when you go jogging.
Taking into account a full day of hiking, we will talk about the most appropriate backpack for you and your needs. Below, we have listed all of the things that you have to consider when you choose a good hiking backpack:
Size
Size is obviously important, why? Because, it is not the same to go for a walk in your neighborhood as it is to immerse yourself in a day at the mountains. What you will have to take with you will be different. Therefore, in the second scenario, you will need a backpack that can hold more volume.
We recommend a capacity of 55–75 pounds for a hiking backpack. This means that you will be able to carry everything that you need.
Gender
Believe it or not, backpacks have genders: some are unisex, while others are specifically designed for either men or women. This is important because the handles and closures adapt to the anatomy of each gender, in order to be more comfortable and bearable.
If it"s not specified in the instructions, talk to a salesperson for guidance and they will help you to choose a good hiking backpack. In large sports stores, the backpacks are already separated by gender, with those for men in the male section and the ones for women in the female section.
Comfort
When you go in search of a new backpack and you see that some are cheap and others are much more expensive, it"s not due to the design. Normally, the price is related to the materials with which the backpack is made. This, among other things, can greatly influence the level of comfort it can provide.
This aspect may seem irrelevant, but the truth is that when you have been carrying a backpack for several hours that"s full of your necessities, you will appreciate the padding on all the areas that cling to your body.
Properly protecting ourselves from the sun"s rays is an important issue when it comes to practicing this and other sports.
The materials
You must make sure that the hiking backpack you choose is water resistant and endures the weight of everything you need to carry. You also have to take other factors into account. For example, if you are used to hiking in areas where rain is part of the daily climate, such as in northern Spain, we advise you to choose an impermeable backpack.
Even if the climate you hike in is warm, it"s still advisable to consider an impermeable backpack. This is because you may have to hike through rivers or waterfalls, or even puddles of sludge and mud.
Measurements
Although there are manufacturers that clearly label the size of each backpack, there are some that don"t do this. Consider that, even if we want to put one thousand things inside the backpack, we can"t carry it if it"s bigger than we are!
Your height is the best guide to determine the size of the hiking backpack that you need. The following table will give you a good idea of the right size for you:
Woman                    150 – 160 cm     Backpack size: 40 cm
Woman                    160 – 170 cm    Backpack size: 42 cm
Man                          175 – 190 cm    Backpack size: 50 cm
Man                          180 – 195 cm    Backpack size: 55 cm
The straps
A good hiking backpack will have strong straps or a sturdy belt that allows you to cinch it to your body, and thus, make your load more bearable. It will also serve to make you more comfortable since it won"t move as much.
These have been our recommendations for choosing a backpack that suits you, your tastes, and needs. If you are someone who hikes a lot, don"t skimp on expenses. In the long run, it"ll be cheaper to buy a good backpack than having to constantly replace poor quality ones.
It might interest you...