The 5 Best Drivers in F1 History
The best Formula One drivers are well-known all around the world - even among those people who aren't fans of motorsport!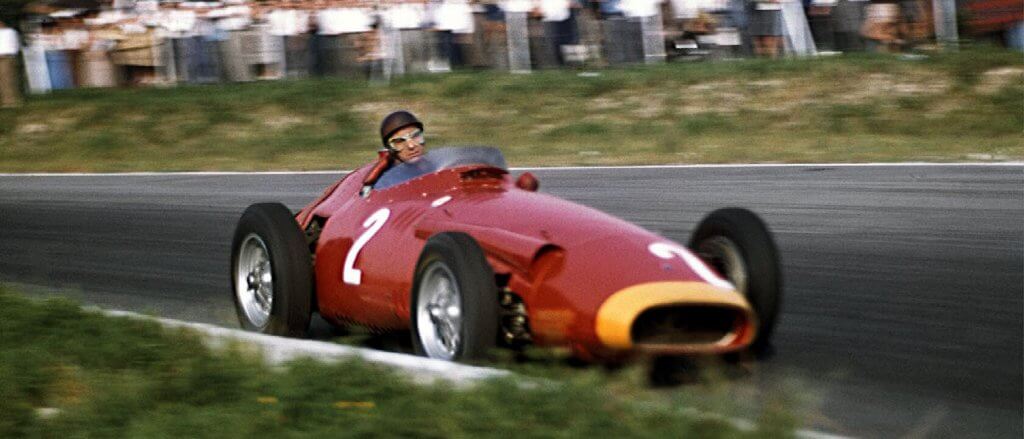 You probably know them all by name, but you may not know what achievements, records, or awards they have. So in this article, it's time to get to know and honor the best F1 drivers in history!
Who are the best F1 drivers in history?
Since its creation in 1950, many Formula 1 drivers have become famous. Even if you're not a fan of motorsports, you've probably heard of them before. So, here's a list of some of the best F1 drivers of all time!
1. Michael Schumacher: one of the best F1 drivers of all time
When you think of Formula One, you think of Schumacher…especially if we're talking about his Ferrari team. This German ex-driver, born in 1969, is the most famous in the history of Formula 1. He's been champion seven times: five with Ferrari and two with Benetton.
He's also the driver with the most points earned during his career: 3890. Schumi's record-breaking didn't end there: he's won 91 races and had 155 podiums. He debuted for F1 in 1991 and retired in 2012. A year later he had a bad skiing accident, which compromised his health.
2. Alain Prost
The French driver born in 1955 is one of the best F1 drivers in history. Throughout his career — which spanned from 1980 to 1993 — he had 51 victories, 106 podiums, and won four world championships. He had a strong rivalry with the Brazilian Ayrton Senna, which many consider even stronger than the one between Niki Lauda and James Hunt.
One of Prost's main characteristics is his attention to detail. It's supposedly his style that's taught in schools for racing drivers: traditional but effective. On the track, people called him "the professor" just for that reason.
3. Best F1 drivers of all time: Juan Manuel Fangio
Fans of "old school" race car driving know exactly who Fangio was: one of the greatest of all times. The Argentinian, born in 1911, was champion five different times, all during the 1950s.
He dropped out of school to dedicate himself to becoming a car mechanic, and he debuted in his country in 1930. From there he kept moving up until he got to the ultimate competition, the F1. Nicknamed "El Chueco" or "El maestro" (The Teacher), he obtained 24 victories, 35 podiums, 29 pole positions, and 23 fastest laps.
He maintained his record for the most wins until Schumacher took over the title in 2003. He retired in 1958 and died in 1995.
4. Ayrton Senna
His short life allowed him to enter the Hall of Fame for both F1 and world sports. Senna was born in Brazil in 1960 and won the world championships three times: 1988, 1990, and 1991. He accumulated 41 victories and was the most frequent winner of the Grand Prix in Monaco on six occasions with 65 pole positions and 80 podiums.
Ayrton Senna drove with high speed and an aggressive technique. He died during the Grand Prix in San Marino in 1994 from a crash on the Tamburello curve. He was only 34 years old and his country mourned for three days. After his death, they increased F1 racing security.
5. Niki Lauda
This is another one of the best F1 drivers in history who only recently passed away. Niki Lauda, from Austria, was the Formula 1 champion three times: in 1975, 1977, and 1984. He also achieved 25 victories and 54 podiums in the 177 races he competed in.
Lauda had a bad accident during the Grand Prix of Germany in 1976, leaving him with burns and scars that would stay with him for the rest of his life. Though he was close to death, he returned to the track just six weeks later. He retired in 1985, but he stayed connected to motorsports through technical assessments and TV commentary.
To wrap up the top 10 best F1 drivers of all time, we've got to mention Sebastian Vettel (who is still driving: he's won four titles), the Brazilian Emerson Fittipaldi (he won two championships in the 70s), and the British driver Lewis Hamilton (with five titles and still driving). We also can't forget the Spanish driver, Fernando Alonso (winner of two world titles in 2005 and 2006) and the Australian Jack Brabham (three-time champion between 1959 and 1966).
It might interest you...