The Best Athletes in History
There are lots of rankings, lists and trivia regarding the best athletes in history. Each stand out for their titles, medals and accomplishments.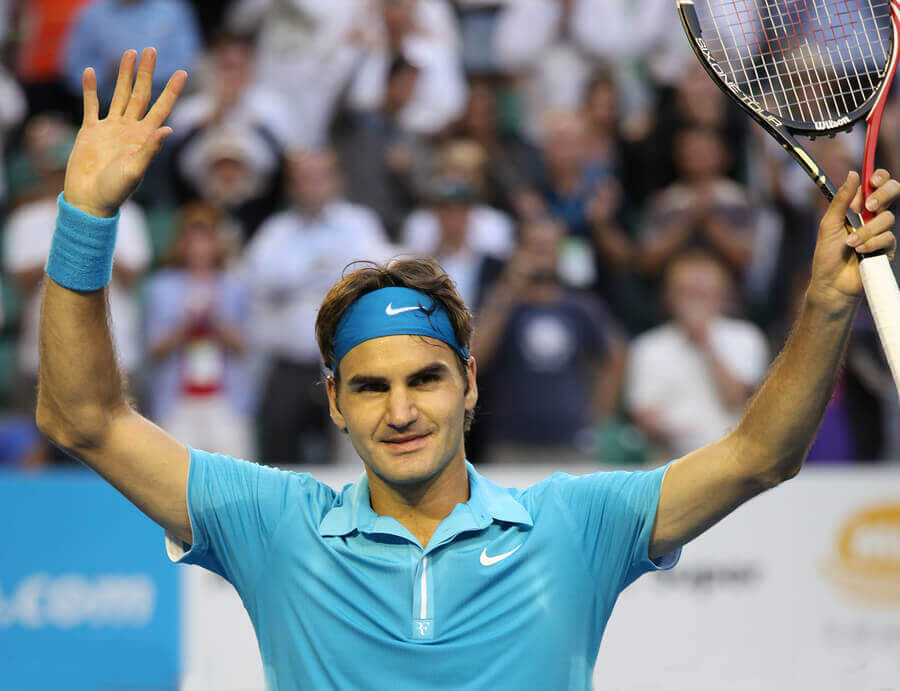 Each sport has its outstanding athlete, the one who has won many awards and medals or set world records. In this article, we'll tell you some of the best athletes in history, that surely everyone knows.
Top ten best athletes in history
Of course, we'll be missing many on this list, but we'll try to bring together ten of the best athletes of all time to give them the recognition they deserve:
1. Roger Federer- tennis
The Swiss tennis player with the most Grand Slam tournaments to his name– 20 so far, and he's still active. Also, he's stayed in first place for the longest time in the ATP Tour. Federer's professional story- on the cover- began in 1998. Also, he has a versatile style of play that helps him adapt to all surfaces.
2. Muhammad Ali- boxing: best athletes
Born as Cassius Clay in the United States, this boxer is considered the best of all time. In addition, he's recognized for his fight against the inequality of African Americans. Using a traditional boxing technique, Muhammad Ali won 56 of his 61 fights, with 37 knockouts.
3. Michael Jordan- basketball
Another of the best athletes in the world born in the USA. This former basketball player. emblem of the Chicago Bulls, where he won six titles, had an average of 30 points per game. In addition, Michael Jordan was chosen for the best quintet in the NBA in 10 seasons. Also, he won two Olympic medals (Los Angeles '84 and Barcelona '92).
4. Lionel Messi- soccer
Although for many people he's the best soccer player in the world, there are still those who think that Pele or Maradona are better. Also, the Argentine, a player for FC Barcelona and the Spanish national team, has won the Ballon d'Or five times, 34 titles with the Catalan team, and several records for goals in one season.
5. Usain Bolt- track: best athletes
This Jamaican athlete has left us all speechless with his speed and skill. Bolt has achieved no less than eleven world titles and eight Olympics.
Also, he's known as "lightning: because he's even broken his own records in the 100 and 200-meter races. In addition, he's one of the few athletes that has won as juveniles and juniors as well. Usain Bolt retired in 2017, a few days before his 31st birthday.
6. Michael Schumacher- motorsports
The former German driver is the most successful in Formula 1, having won seven world championships between 1994 and 2004 (two with Benetton and five with Ferrari). Also, he was runner-up twice, racking up 91 wins and 155 podiums. In fact, he's the highest-scoring driver in F1 history. He retired in 2006.
7. Michael Phelps- swimming
The "Baltimore Shark" for where he's from- is the Olympic athlete with the most medals in history: no more and no less than 28 (23 gold) and also holds several records. He's considered the best swimmer of all time. He retired in 2016.
8. Nadia Comaneci- gymnastics: best athletes
Everyone knows her as "the perfect girl" and she's the only female athlete on this list. The former Russian gymnast won nine Olympic medals- five gold- and was the first to score a 10 in qualifying for the 1976 Montreal Olympics… at just 14 years old! Nadia Comaneci retired at age 20 in 1981.
9. Tiger Woods- golf
Another of the best athletes in history that we couldn't leave out of this list. Born in California in 1975, he's considered one of the world's top golfers, alongside Jack Nicklaus and Arnold Palmer. Also, he's won 81 tournaments on the PGA Tour and 40 on the European Tour.
10. Valentino Rossi- motorcycling
The last of the best athletes on the list is this Italian, winner of nine world titles in the 125cc, 250cc, and 500cc categories. In addition, he's the top champion in MotoGP.
During his career, he's participated with three teams: Honda, Ducati, and Yamaha (the latter since 2013). Also, he's the motorcyclist with the most podiums (229) in his career, which isn't over yet, and the most wins (89).
Finally, other athletes who could join the list of the best athletes in history are soccer players Diego Maradona and Pele, tennis player Rafael Nadal, basketball players LeBron James and Kobe Bryant, and tennis players Martina Navratilova and Serena Williams. Can you think of any others that we could add?
It might interest you...