Disciplinary Sanctions in Tennis
While other sports give out cards or temporary expulsions as punishments, tennis uses different disciplinary sanctions. So what are these?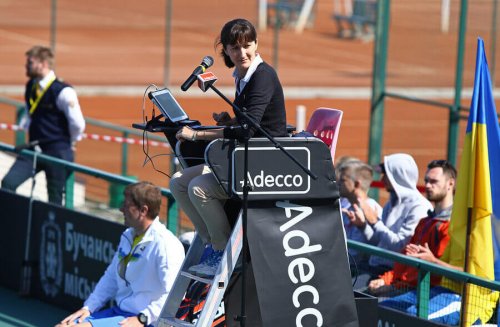 Regardless of tennis being a contact sport or not, when athletes behave or play inappropriately during a game, they're sanctioned. So of course, tennis also has its own disciplinary sanctions. Let's take a closer look at them in today's post.
Situations such as Australian Nick Kyrgios' tantrum in the 2009 Italian Cup encouraged tennis fans to wonder about the disciplinary sanctions in tennis.
Unlike sports such as soccer, basketball or rugby, where the constant contact provokes reactions and exaggerations from the players, tennis is more orderly. Bad tempers or poor sportsmanship are hard to tolerate on the court.
But, we get a glimpse of this every now and then. Poor performance, a bad call or a jeering crowd can all be triggers that set off tennis players. Even in the worst circumstances, players should always try to hold their composure.
Inappropriate conduct for disciplinary sanctions
Tennis has always been considered a gentleman's sport. Consequently, tennis players receive harsh penalization for disrespecting their opponents, judges or public. There are some examples of inappropriate conduct that would lead to penalization:
Deliberately stalling a game.
Misuse of equipment (for example, breaking a racket).
Arrive late to the court.
Receiving coaching during a match.
Stepping on the baseline.
Violating the dress code.
Obscene gestures or aggressive behavior towards the opponent, judges or spectators.
The chair umpire is responsible for overseeing the conduct on the court. In addition, the chair umpire also warns and sanctions when necessary. However, the line judges can also communicate calls to the chair umpire in case misconduct goes unnoticed.
Possible disciplinary sanctions
In Kyrgios' episode in Rome, he was disqualified (losing officially by default) and received a fine of 20,000 euros. In addition, the ATP withdrew his 33,000-euro prize and the 45 points that he earned by entering the second round of the tournament.
Aside from this example of disciplinary sanction in tennis– which is only one of many in the Australian's career–, there are other types as well. These are the following:
Disciplinary sanctions in tennis: warnings
The umpire communicates a verbal warning to the tennis player at the very moment of misconduct. While the first warning doesn't imply a fault, the second one will. Rafael Nadal has definitely received his share of warnings.
Immediate disqualification– the harshest disciplinary sanction in tennis
Being the harsh sanction that it is, immediate disqualifications are reserved for only the extremest cases. Tennis players that receive this sanction lose their match by default.
Before we wrap up our post, we also want to mention that tennis players aren't the only ones who have to comply with official ITF rules. The judges, coaches, and even the spectators have to follow certain conduct.
In fact, it's not uncommon to see security escorting a misbehaving member of the audience out of the stadium.
In any case, the disciplinary sanctions in tennis exist to conserve the spirit of a clean, honest game. For the most part, tennis players comply without any problems but there's always a case of misconduct now and then.
It might interest you...