Hummus Variations: 5 Delicious Recipes
Did you know that you can make pink hummus? And yes, it really is as adorable as it sounds. Read on to discover some of the most delicious hummus variations, alongside the full recipes to prepare it at home!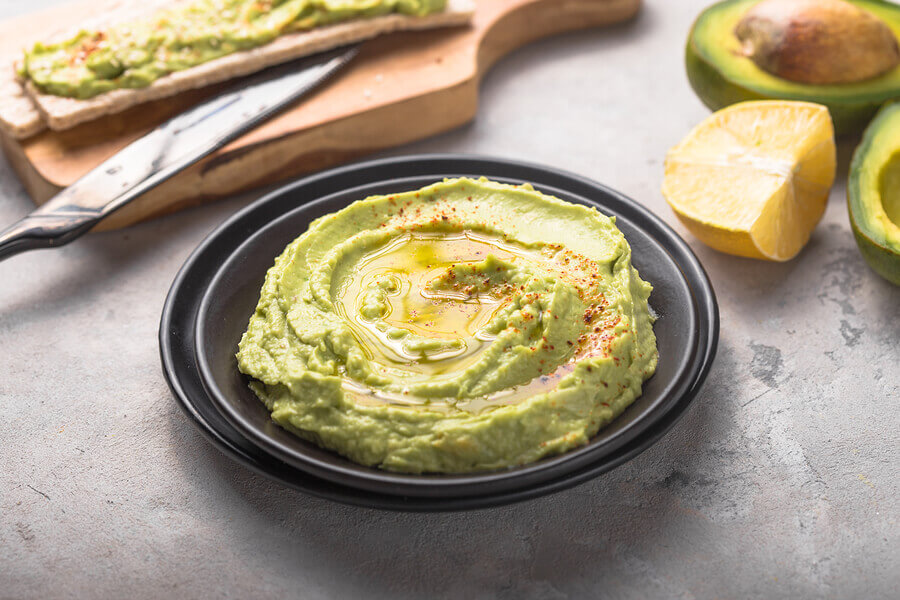 Before we get to know our favorite hummus variations, we need to first understand what exactly hummus is.
Simply put, hummus is a chickpea cream very popular in many Middle Eastern countries. Its origin is located in Egypt, where people like to eat it spread over flatbread.
Of course, given this is a very healthy dish, westerners now frequently eat hummus. Chickpeas are a very good source of natural protein, so athletes can enjoy hummus as a snack between meals.
How to prepare the basic hummus recipe?
Hummus is a spread with very few ingredients. It's so simple that anyone can easily make it at home! The basic ingredients you need to make traditional hummus are cooked chickpeas, tahini (sesame paste), garlic and lemon juice.
Of course, the amounts of these ingredients will change according to your own taste. Personally, I add way more lemon juice than usually recommended.
If you've never tried it, start by making the recipe below. Then, as you get more confidence, tweak the basics to fit your taste!
Basic hummus recipe
17 ounces of cooked and drained chickpeas
One or two tablespoons of tahiní
Two or three tablespoons virgin olive oil
One garlic clove
The juice of half a lemon
Spices: cumin and/or coriander and paprika
Place all of the ingredients in a blender or a food processor. Then, blend them until smooth. For an ultra-creamy result, blend it a little more than you think it needs to. This will end up transforming your hummus into a fluffy, creamy spread that goes well with pretty much everything!
Of course, hummus is quite a flexible dish. Mainly used in vegetarian and vegan cuisine, hummus admits other ingredients. If you get creative, these extras can sometimes modify the color of the mixture. Hence the pink hummus!
Today we'll show you how to prepare some common hummus variations. The procedure is simple: just blend all the ingredients until smooth. Enjoy!
Pink beet hummus: one of our favorite hummus variations
This is a great way to get your children interested in trying new foods. Most little girls will love the possibility of trying this pink hummus recipe. It's super easy!
In this recipe, we're adding umeboshi. Of course, feel free to leave it out if your children are picky eaters.
Here's what you need to make pink hummus:
17 ounces of cooked and drained white beans
2 cooked beets
2 tablespoons of tahini
¼ tablespoon of cumin powder
1 tablespoon of umeboshi paste
Garlic clove
A little of the beet cooking water
Why should I use umeboshi?
The umeboshi is a type of fermented, pickled plum widely used in Japan, where they attribute medicinal properties to it.
The fermentation process of this fruit is a bit complicated. First, the plum is collected before maturing. Then, the green fruit is dried in the sun for several days. Afterward, the plum is macerated in barrels with salt and shiso leaves for at least two years. Finally, this fermentation gives it its characteristic sour and salty taste.
Some of the properties attributed to it are:
Stimulant of intestinal function. People say umeboshi increases the peristalsis of the intestine. Because of this, many Japanese people use it as a laxative to combat constipation.
This pickled plum is also used to recover appetite. This is because the plum is associated with a supposed increase in gastric juices.
In theory, it helps prevent fatigue.
Because of this, many people consider umeboshi to be a superfood. Nevertheless, umeboshi's properties haven't been thoroughly studied. A research team in Japan found it has some compounds that inhibit the growth of certain bacteria. Because of this, the healing properties of umeboshi might be true.
Spicy Rosemary Humus
To prepare this dish, you'll need:
4.4 ounces of cooked chickpeas, drained
Four tablespoons virgin olive oil
Two cloves of garlic
1 tablespoon of tahini
Lemon juice
Cayenne Peppers
2 sprigs of fresh rosemary
Coarse sea salt
Black pepper
To prepare the recipe, first, you must brown the garlic. In order to do this, heat a pan with a little olive oil. Then, once the oil is hot, add the cayenne peppers, garlic, and rosemary. Then, let it brown; you need to be careful not to burn it!
Finally, add this mixture to the blender with the rest of the ingredients. Mix everything and whip until creamy.
Avocado hummus and dried tomatoes: one of the best hummus variations
This is an easy recipe that even the worst cooks can make! Nevertheless, if you really want to make it easy, you can buy canned chickpeas. This will make your hummus even silkier.
To prepare this humus – see the cover image of this article – you'll need these ingredients:
14 ounces of cooked chickpeas, drained
3.5 ounces of avocado
6-8 hydrated dried tomatoes
1 clove garlic
1.6 fluid ounces of water
Two tablespoons of virgin olive oil
Juice of half a lemon
1.4 ounces of roasted sesame
Salt
½ tablespoon of ground cumin
1 tablespoon of fresh or ground cilantro
A pinch of pepper
To prepare, start by mixing everything in a food processor or a blender. In this step, be careful and blend until it's fluffy and smooth. Then, enjoy with pita bread!
Chestnut humus
Of course, chestnuts are the star ingredient of autumn. Whether you like them hot or cold, they're always a healthy option. Furthermore, they're a good option for hummus as well! For this recipe you'll need:
1 can of cooked chickpeas, drained
Roasted sweet potato
Coconut milk
Virgin olive oil
Chestnut puree
1 pinch of clove
Salt
Japanese humus
There's also a hummus alternative for lovers of Asian tradition as well as Asian cuisine. Because it's full of Japanese flavors, this hummus is a must-try for sushi lovers. Here are the ingredients you'll need:
A can of cooked white beans, drained
1 tablespoon of tamari or soy sauce
Fresh ginger juice
1 roasted garlic
1 tablespoon of tahini
Pinch of wasabi
Virgin olive oil
Sesame oil
As with other recipes, this is easy to make. First, start by draining the beans; this is because we don't want any excess water altering the texture of the hummus. Then, place everything in a blender or food processor. Finally, mix until smooth and serve. It really can't get easier than that!
Pea hummus recipe
To prepare it, you'll need:
2 cups of fresh or frozen peas
1 clove of garlic
Lemon juice
A spoonful of cumin powder
One tablespoon of fresh cilantro
Salt to taste
The steps to follow are few and very simple. First, cook the peas until they're soft and are easy to chew.
Then, drain the peas and put them in a food processor. Finally, mix everything and enjoy it!
How to eat hummus or hummus variations?
Of course, hummus and other vegan spreads can be included in any dish. In fact, you don't necessarily have to eat them spread over bread or other carbs!
On the other hand, if you want to eat it with bread, choose the right one. Thus, you should pick whole wheat bread, with seeds if possible.
Crudités – raw vegetables cut into sticks – are an alternative to bread and a good way to include more vegetables in the diet. Also, similar to the crudités, apple sticks or other fruits can be used to eat with hummus as well.
Finally, another alternative when eating hummus is using it as a salad dressing. In order to make hummus vinaigrette, take a tablespoon of hummus and mix it with a dash of vinegar and oil. Then, you'll end up with a creamy sauce that can pass as mayonnaise or replace other fatty dressings.
It might interest you...