Magnesium-Rich Food for a Balanced Diet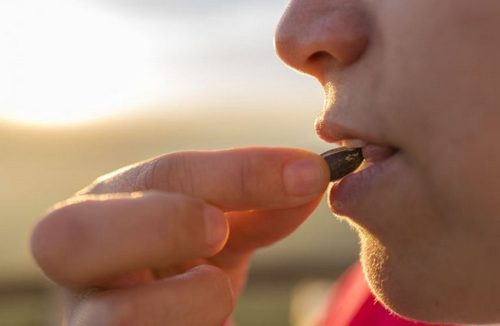 Magnesium-rich food provides many benefits, such as hormonal balance, strong bones and teeth, the prevention of cardiovascular disease, and proper kidney function.
Magnesium is crucial for the body's proper function. That is why it is necessary to eat foods containing it. We will show you magnesium-rich food that you can eat to keep your diet balanced.
Dark chocolate, a magnesium-rich food
Dark chocolate is a food that is rich in magnesium. It contains 100 milligrams of magnesium per 100 grams. Forget the myth that chocolate is not good for you. Just make sure you choose the healthiest choice and avoid those with more fat.
You can eat dark chocolate at breakfast or as a snack. You can also grate it and add it to yogurt or ice cream. Another option is to eat it in a homemade cake or to melt it for a chocolate fondue with fruit. You see, including chocolate in your diet takes little effort.
Salmon
Salmon is considered an oily fish. Every 100 grams contains 363 milligrams of potassium. What's more, this fish contains B vitamins, healthy fat, and omega 3.
Cooking salmon is very simple. Simply heat a pan or griddle with a few drops of oil and cook both sides of the salmon. While it is still raw, add a little salt and oregano. Serve with sautéed vegetables or a light sauce.
Lentils
Lentils are high in magnesium when compared to other foods. Even among other legumes, lentils have the highest magnesium content. Every 100 grams contains 36 milligrams.
In addition, they are considered to be a super food, since they have protein, healthy fat, fiber, iron, and carbohydrates. Few foods besides lentils provide as many benefits.
Although many people eat them in stews, we recommend trying a lentil salad. It is a perfect way to keep eating lentils in the summer and to boost your magnesium levels. Making it is very simple; buy a can of cooked lentils and drain them. Next, you can add finely chopped olives, sweet peppers, and tomatoes.
You can also make hummus with them too. Although hummus is usually made with chickpeas, we are sure you will love this alternative. If you are willing to put in a little more work, you can also make hamburgers with lentils. They are a perfect option for vegans and vegetarians.
Nuts
Dried fruit in general is a source of magnesium. But, every 100 grams of nuts contains 229 mg of magnesium. It is a very high amount and is one of the foods with the highest percentage of magnesium. What's more, nuts are also rich in protein and are a healthy fat, making them a great option for athletes.
A good habit is to eat a handful of nuts every day at breakfast. You can eat a healthy and energizing breakfast by accompanying them with toast and natural juice.
You can also include them in salads or homemade cake. It is important to eat dried fruit frequently, but in small quantities since it is high in calories.
Sunflower seeds
Sunflower seeds are the last item on our magnesium-rich food list. Despite being at the end, they are also high in magnesium. Every 100 grams contains 420 mg.
Many people usually eat them raw and as a snack. In addition, you can include them in your diet by adding them to your salads or making your own cereal bars.
As is the case with nuts, it is important to eat them in small amounts, since they are high in fat. Be mindful of how many you eat when snacking on them. We recommend choosing unsalted ones since they are healthier.
It might interest you...