The 6 Best English Athletes of All Time
For the most part, the best English athletes are soccer players. However, there are others that play other sports. Keep reading to learn more.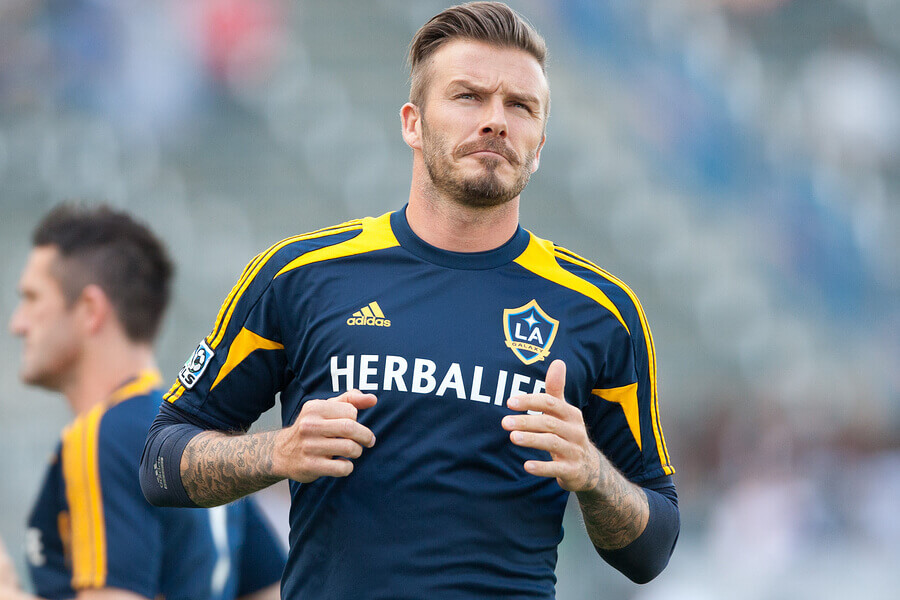 England is a country where its citizens eat, sleep, and breathe sports. Not only do they love soccer, but also motorsports, tennis and more. In this article, we'll tell you about the six best English athletes of all time.
Ranking the best English athletes
England is the birthplace of many sports, such as soccer and rugby. However, English athletes also excel in other disciplines, such as tennis and motor racing. Next, we'll tell you the most important names in English sports history:
1. Bobby Charlton: English athletes
This former soccer player was born in Ashington in 1937. In fact, FIFA considers him to be the best English player of all time and one of the best in Europe in the last century. Charlton is the second player with the most games played (758) at Manchester United. Also, he is the second player with the most goals (249).
With the Red Devils, he won three first division tournaments (1956, 1964 and 1966) and one FA Cup (1962). With the English team, he won the 1966 World Cup and a European Cup in 1967. In addition, Charlton has one the Golden Ball award once and the Silver Ball twice.
2. Wayne Rooney
This famous striker started his career at Everton. However, he played his golden days at Manchester United where he won 13 national titles. He won five Premier League, three England League Cups, four Community Shields, and one FA Cup. Also, he won three internationals- UEFA Champions League, UEFA European League, and FIFA World Cup.
Wayne Rooney has scored the most goals in Manchester's history. In 559 games, he scored 253 goals. On the national team, he played 120 games and scored 53 goals. However, the highest that the English team reached with him was the quarterfinals in Germany, in 2006.
3. Lewis Hamilton: one of the most famous English athletes
This list of the best English athletes isn't just for soccer players. Here, we present motorsports and a very talented driver. In fact, he's been a champion six times (2008, 2014, 2015, 2017, 2018 and 2019)!
Hamilton, who declares himself vegan, began his Formula 1 career in 2007 for the McLaren team. Then, in 2012, he transferred to the Mercedes team. During these years, he achieved more than 80 victories, 150 podiums, 80 pole positions, and 40 fast laps.
4. Tom Daley
He's an Olympic diver, born in 1994 in Plymouth. Daley specializes in the 10-meter dive and is an Olympic medalist. He's won a bronze medal at the London 2012 games, and another in Rio de Janeiro in 2016.
His Olympic debut was in Beijing in 2008 when he was just 14 years old. Although he didn't win any medals- he was placed eighth in synchronized and seventh in singles- he became the second-youngest athlete to represent England.
5. David Beckham: renowned English athletes
He's one of the best English athletes, and also one of the most famous. This former soccer player started his career at Manchester United, aged 11 years, and made his debut in the first category at 17 years. With the Red Devils, he won the Premier League six times, two FA Cups and one UEFA Champions League.
Later, he went to Real Madrid, where he was part of the "Galactic Era" and won a Super Cup and a League. In the major national team, he debuted in 1996 and played until 2009. Also, his best moments were the quarterfinals in the world championships in Korea and Japan in 2002 and Germany in 2006. He retired in 2013 at Paris Saint Germain.
6. Steve Redgrave
Another of the best English athletes is Steve Redgrave, although he's not as famous internationally. However, he's won five consecutive Olympic gold medals, making him a five-time rowing champion.
He won his first medal in Los Angeles in 1984. Later, he continued his winning streak in Seoul 1988 (in addition to a bronze medal), Barcelona 1992, Atlanta 1996 and Sydney 2020.
Finally, here are some other excellent English athletes: Bobby Moore, Gordon Banks, Frank Lampard, and Harry Kane, all soccer players. Do you think someone else deserves to make this list?
It might interest you...